The South African
Military History Society


---

Die Suid-Afrikaanse Krygshistoriese Vereniging
---
Military History Journal
Vol 17 No 2 - December 2016
OBITUARY
Robert Gerrard,
Zululand Battlefield Guide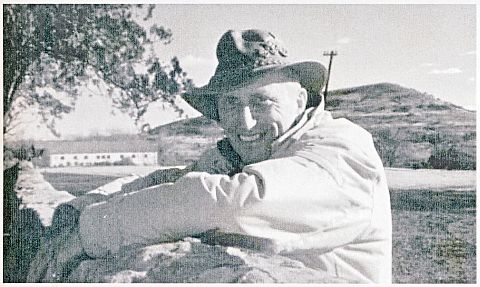 Robert (Rob) Gerrard, FRGS, (74), author, tour guide, raconteur and former Gordon Highlander, died in hospital at Ladysmith in KwaZulu-Natal on Thursday 15 September, 2016.
Rob's great grandfather, Sir John Robinson, was the first prime minister of the British South African Colony of Natal. He came from a long line of military men (his father and grandfather both served in the Black Watch). Rob was educated at Ampleforth College and then commissioned into the British Army. He served with the
Gordons in Kenya and on secondment in Malaysia, Borneo and Thailand. In 1969 he left the army and moved to South Africa. His passion for military history led him into lecturing on the battles of the Anglo-Zulu War of 1879, and the Anglo-Boer Wars of 1881 and 1899-1902. He was made a Fellow of The Royal Geographical Society in 1998.
Rob worked closely with another of South Africa's most renowned military historians, David Rattray at Fugitives Drift. Of his time there, Rob said, 'I have met descendants of men from Isandlwana and Rorke's Drift, as well as working with other historians uncovering new information, and learned about the characters involved; how that history has affected our modern society; what we can learn from the mistakes; the bravery and stupidity and the repercussions of those events.'
Rob was later invited to join the recently-built Isandlwana Lodge, situated close to the battlefield, as the resident historian, where he remained for twenty years until his death. At Isandlwana he met Petros Sibisi, who introduced him to many old Zulus of the area, who regaled him with the oral history of the local people. Rob said, 'There is little written information, and it was extremely important for me to understand the Zulu perspective of the Anglo-Zulu War'.
Rob's book, People of the Heavens, covers the background, the battles of the Anglo-Zulu War and the aftermath. He also authored four individual booklets on the major battles of the Anglo-Zulu War and the Anglo-Boer War and issued a seven audio disc box set of lectures on the Introduction to the Anglo-Zulu War, the Battle of Isandlwana and the Battle of Rorke's Drift, as well as an Introduction to the Anglo-Boer War and the Battles of Talana, Elandslaagte, Reitfontein and Ladysmith. Like his mentor, David Rattray, he did so much to recall the history that made the Zulu warrior a byword for bravery and courage in the field of military history.
A memorial service was held for Rob Gerrard on October 29, at Isandlwana, and his ashes were scattered on the battlefield. He leaves two sons, both living in the UK. His passing is mourned by all who appreciate South African military history.
---
Return to Journal Index OR Society's Home page

South African Military History Society / scribe@samilitaryhistory.org