The South African
Military History Society


---

Die Suid-Afrikaanse Krygshistoriese Vereniging
---
Military History Journal
Vol 17 No 2 - Dec 2016
ALOUETTE III LIGHT UTILITY HELICOPTER
New arrival at Ditsong National Museum of Military History
By the Editor
On the morning of 2 November 2016, staff members at the Ditsong National Museum of Military History in Johannesburg were greeted by a welcome sight - the arrival of the long-awaited Aerospatiale Alouette III Light Helicopter as the museum's newest public exhibit.

The Alouette was the first modern helicopter to be delivered to the South African Air Force. It served in mainly liaison and command roles, as well as mountain rescue and search and recovery. It was used in the Border War in the 1970s and 1980s. The example on view at the museum was allocated to 22 Squadron and based at AFB Ysterplaat in Cape Town.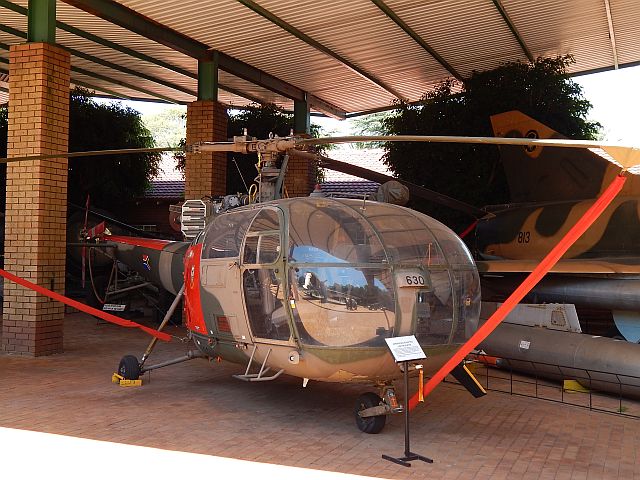 The Alouette III
The museum welcomes its newest attraction and looks forward to researching its history. The museum is grateful to the South African Air Force for the donation and to Jumbo Machine Moving Pty Ltd for their kind assistance in transporting the helicopter to the museum's premises.
---
Return to Journal Index OR Society's Home page

South African Military History Society / scribe@samilitaryhistory.org