The South African
Military History Society


---

Die Suid-Afrikaanse Krygshistoriese Vereniging
---
Military History Journal
Vol 15 No 6 - December 2012
OBITUARY: Huw Jones
Huw was a man of boundless vitality and enthusiasm with an ever-expanding range of interests. Educated at Jesus College, Oxford, he was for twelve years with the Colonial Office in Swaziland where he served as District Commissioner and ADC to the Resident Commissioner. This was a formative period and awakened his life-long interest in that part of southern Africa. In 1968 Huw left Swaziland for a brief period with the United Nations in India, followed by eighteen years with the World Bank as a Senior Population Specialist. During this time he began his highly productive career as an author. Besides writing reports published by the organizations he worked for, in 1969 he co-authored the scholarly Development in Swaziland, A Regional Analysis. He never lost his interest in issues of development in post-colonial Africa, but after his retirement to Gloucestershire in 1988 he was able to give full rein to his irrepressible curiosity about the Swaziland region in the late nineteenth and early twentieth century. Over the years, eighteen published articles followed on diverse themes. They ranged from the question of the pre-colonial Swazi population to cartographical issues, the history of early white settlers, colonial units of volunteer mounted infantry, Swazi kings, the north-western sector of the Anglo-Zulu War, Swazi involvement in the Pedi War of 1879 and the Anglo-Boer War. He also addressed the vexing problem of historical sources, and matters of research methodology.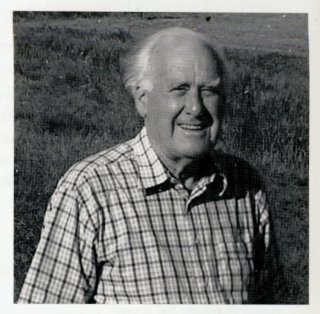 In his 'retirement' Huw undertook more sustained writing challenges and published seven more books. Between 2007 and 2011 he concentrated his attention on history closer to home than Swaziland, and brought out four books on aspects Gloucestershire local history. His three previous books were all on aspects of southern African history. A Biographical Register of Swaziland to 1902 appeared in 1993. This was an enormous, complex, painstaking work of scholarship that spoke to his unparalleled knowledge of the history of Swaziland. A Gazetteer of the Second Anglo-Boer War 1899-1902 (1999), which he co-authored with his son, Meurig, was a work of a similarly high order. Both will long remain invaluable reference tools for future historians.
However, the book that will be his monument is The Boiling Cauldron: Utrecht District and the Anglo-Zulu War, 1879, beautifully produced by The Shermershill Press in 2006. The literature of the Anglo-Zulu War is saturated with books that reiterate the familiar tale, but occasionally works do appear that break genuinely new ground. Huw's deeply researched analysis of the open frontier of north-western Zululand where competing claims by the Swazi, Zulu and Boers collided is significant because the region had previously been relatively neglected by historians, and the role played in its affairs by the Swazi largely ignored. Huw's account did more than any other book yet written to put that vital area of operations during the Anglo-Zulu War into informed context. The battle of Hlobane on 28 March 1879 was second only to Isandlwana as the greatest Zulu victory of the war, and Huw's painstaking and detailed analysis (which built on his earlier groundbreaking articles) is undoubtedly the most authoritative now available, and functions as a sharp corrective to most other accounts.
Huw was diagnosed with cancer in March 2011 and, after a short period of remission, died peacefully at home on 8 June 2012 with his wife Barbara and three children at his side.
John Laband
---
Return to Journal Index OR Society's Home page

South African Military History Society / scribe@samilitaryhistory.org