The South African
Military History Society


---

Die Suid-Afrikaanse Krygshistoriese Vereniging
---
Military History Journal
Vol 15 No 2 - December 2010
REMEMBRANCE SUNDAY 2010 Johannesburg remembers.
By Marjorie Dean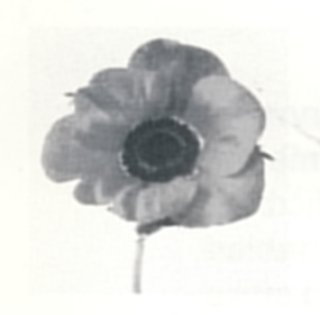 Poppy, emblem of Remembrance Day
The 90th National Civic Remembrance Service and Wreath Laying Ceremony was held at the Cenotaph, Harrison Street, Johannesburg on Remembrance Sunday, 14 November 2010. As this year marks the 150th anniversary of the arrival of Indians in South Africa, the occasion especially commemorated the contribution of the Indian Bearer Corps during the Anglo-Boer War and the Bambatha rebellion, under the leadership of M K Gandhi. It also marked the establishment of the new Department of Military Veterans in the Ministry of Defence and Military Veterans.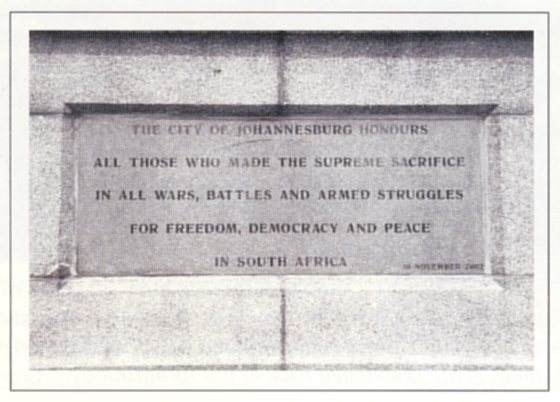 Inscription on the Cenotaph
A parade of serving military personnel, civic organisations, ex-servicemen's organisations and veterans was led by the pipes and drums of the Transvaal Scottish and the South African Irish. The 25-pounder guns of the Ceremonial Troop of the Transvaal Horse Artillery fired two salvos, which echoed among the buildings around the City Hall before and after the Two-Minute Silence was observed.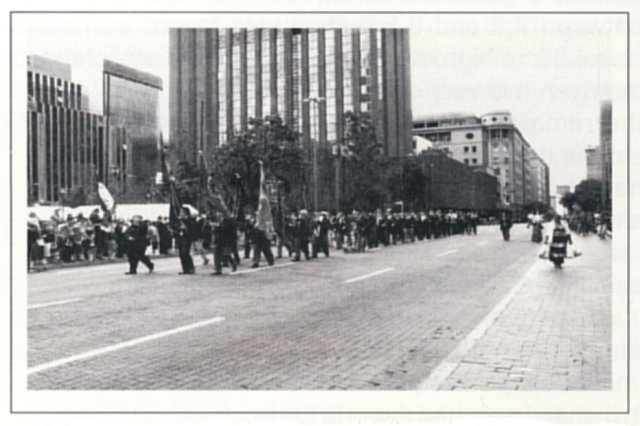 Veterans and voluntary organisations led the
Remembrance Sunday Parade through the city centre.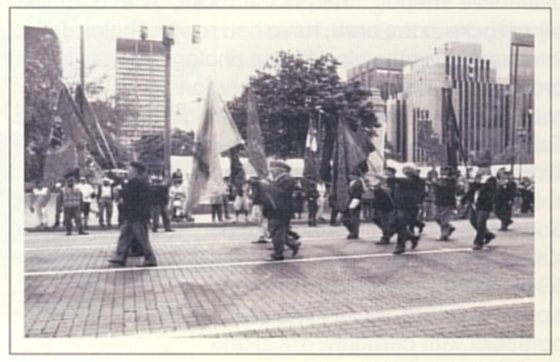 A closer view of some of the veterans on parade.
Wreaths were laid on behalf of the city, various embassies, including that of India, numerous military units, including all the Johannesburg Freedom Regiments, the South African Navy and the South African Air Force, veterans' organisations and civilian groups and individuals.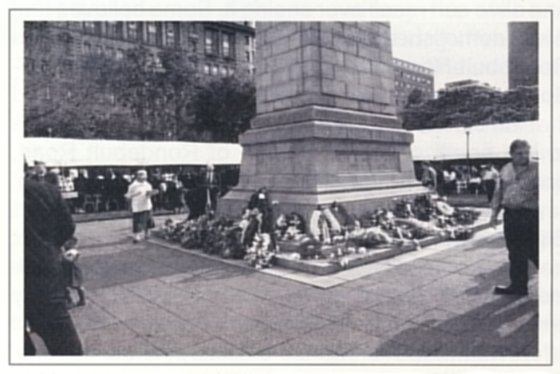 Many wreaths and other floral tributes were laid
at the Cenotaph in Johannesburg. (Photo: C Dean).
Colin and Marjorie Dean attended to represent the South African Military History Society.
---
Return to Journal Index OR Society's Home page

South African Military History Society / scribe@samilitaryhistory.org