The South African
Military History Society


---

Die Suid-Afrikaanse Krygshistoriese Vereniging
---
Military History Journal
Vol 15 No 2 - December 2010
Commemoration Service for Zonderwater Prisoners of War
By Joan Marsh
On Sunday, 7 November, the annual commemoration service was held at the cemetery which is all that remains of the Italian Prisoner of War camp in Zonderwater, near Cullinan, which, at its peak, housed 100 000 Italian prisoners of war. There are 252 Italians buried in the cemetery, which also houses a small museum full of items made by the prisoners. Over 800 prisoners of war declined to return to Italy after the war; more than 20 000 others returned to South Africa afterwards.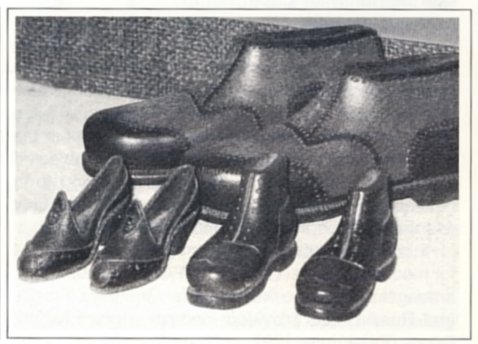 Miniature shoe carvings made from wood by prisoners.
(Photo: Ditsong National Museum of Military History).
The service was hosted by the Italian Ambassador to South Africa, His Excellency, Mr Elio Menzione, and was attended by representatives of the South African, American and Polish governments amongst other dignitaries. South African Air Force Harvards performed a fly-past and, later, a helicopter dropped petals over the graves.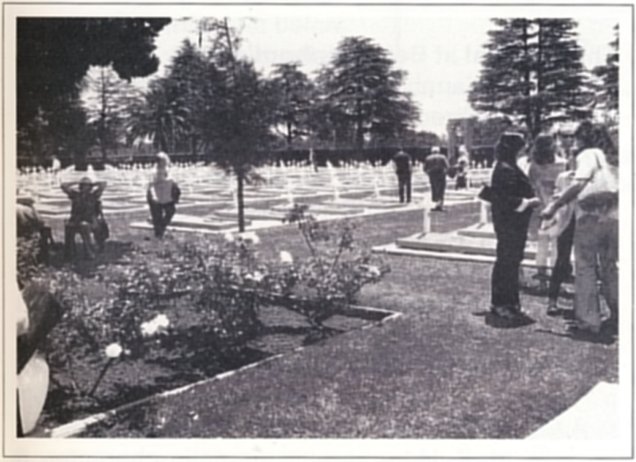 A view over the cemetery where the petals were dropped. (Photo: G T Bickley).
After the wreath-laying and speeches, a full Mass was conducted in Italian.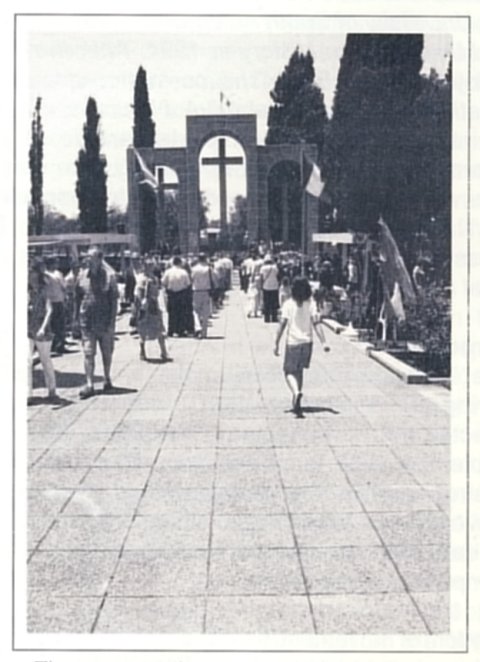 The congregation queues to take communion. (Photo: G T Bickley).
About a thousand people attended the commemoration, many coming by bus from places such as Kensington, Johannesburg, where the descendants of many of the returned prisoners of war continue to live.
---
Return to Journal Index OR Society's Home page

South African Military History Society / scribe@samilitaryhistory.org