The South African
Military History Society


---

Die Suid-Afrikaanse Krygshistoriese Vereniging
---
Military History Journal
Vol 13 No 3 - June 2005
OBITUARY: Col 'OSSIE' BAKER

It is with deep regret that we have to inform readers of the passing of a noted member of our Society and former National Committee member, Colonel Oswald Eric Fitch Baker, DWD. 'Ossie' Baker, as he was known to a wide circle of friends who will greatly miss him, began a long and distinguished military career when he became a founder member the 1st South African Irish Regiment in September 1939. In 1940 he was commissioned into the Special Service Battalion (SSB). During the Second World War, he served in East Africa, Abyssinia and the Western Desert. After the Western Desert Campaign, he transferred to the British Parachute Regiment and served with the 5th Battalion. He took part in Operation Dragoon, the Allied invasion of southern France and spent a lively Christmas 1944 in Athens fighting Communist partisans who were more interested in post-war politics than finishing the war with Nazi Germany. After the Second World War, 'Ossie' Baker took part in the British Army's thankless task of policing Palestine at the end of the mandate. On his return to South Africa, he joined the South Coast Commando and BP (British Petroleum). He also took an active role in the South African Legion, which he had joined in 1943. He was a member of numerous veterans' organisations and actively worked for their interests throughout his life, serving most of them in an executive capacity.
'Ossie' Baker's post-war military service was marked by being Officer Commanding, West Park (now Sandton) Commando, where he is remembered as a farsighted and caring commanding officer. This was followed by staff positions with 7 SA Division, Witwatersrand Command and 101 Task Force. In November 1990, Johannesburg South Regiment made 'Ossie' Baker their honorary colonel. It was a well-deserved tribute to dedicated reserve forces soldier. In addition, he held the De Wet Decoration (DWD) with bar for more than 30 years' service in the Commandos.
He gave 29 years of service to BP, retiring as Regional Manager and Director of Local Services. He then joined the South African National Museum of Military History as Curator of Ordnance and PRO. His vast circle of contacts among military veterans made him ideally suited for the PRO role. His considerable charm and social skills were almost a bonus. He served the Museum and the Society for next ten years, writing and lecturing. His links with military organisations around the world enabled him to obtain a much sought-after German 8.8cm Flak 37 anti-aircraft gun for the Museum.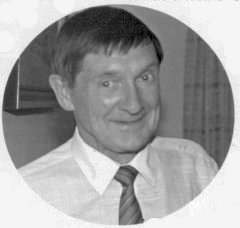 In October 1990, he retired from the Museum and moved to Cape Town where he pursued his interests in military veterans' affairs and military history. Earlier this year, the South African Military History Society recognised his contribution to the Society and the study of military history by making him an honorary life member. The Society would like to this opportunity to extend its condolences to 'Ossie' Baker's family. He will be sorely missed.

Hamish Paterson
Ordnance Curator, SA National Museum of Military History, and
National Committee Member, SA Military History Society.

Return to Journal Index OR Society's Home page

South African Military History Society / scribe@samilitaryhistory.org