The South African
Military History Society


---

Die Suid-Afrikaanse Krygshistoriese Vereniging
---
Military History Journal
Vol 8 No 4 - December 1990
ONE OF THE FEW - PILOT OFFICER J R S OELOFSE -
by T M B Collins
On 8 August 1940 Pilot Officer J R S Oelofse took off from Tangmere Air Base in his Hurricane to attack enemy aircraft flying off the Isle of Wight. At 16:20, 23 year old Oelofse was in a dog fight with enemy fighters and was shot down. His plane crashed into the English Channel and his body was washed ashore. He is buried in R 2 Grave No 479 in the Tangmere (St Andrew) Churchyard, Sussex.
Johannes Roelof Stephanus 'Boet' Oelofse was born in Johannesburg on 29 April 1917, and matriculated at Potchefstroom Boys' High School in 1934, having begun his education there as a boarder in 1930.
It is not known when he joined the RAF but he was one of twenty-three South African pilots who served during the battle of Britain, nine of whom were killed.
The Tangmere Military Aviation Museum to commemorate the 50th Anniversary of the Battle of Britain which lasted from lO July 1940 to 31 October 1940, had intended to display photographs and other items of interest of seven of the pilots who had been killed operating from the Tangmere Air Base, but they were unable to track the relatives of some of the airmen. Even the information supplied by Richard Oelofse, a nephew, was insufficient for their purpose.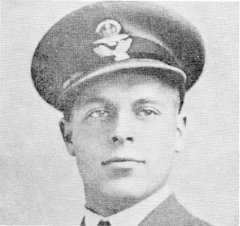 J R S Oelofse

Return to Journal Index OR Society's Home page

South African Military History Society / scribe@samilitaryhistory.org