The South African
Military History Society


---

Die Suid-Afrikaanse Krygshistoriese Vereniging
---
Military History Journal
Vol 4 No 2 - December 1977
Lt William Godwin O'Reilly, DTD - Vrystaat Artillerie!
Ian S. Uys
The Irish Brigade, volunteers who served with the Boers during the South African War, are generally acknowledged as having fought with loyalty and bravery alongside their allies. Bill O'Reilly was not one of these volunteers, however, for he had been born and raised in the Orange Free State.
The northern Cape in March, 1867 was as hot and desolate as it appears to most passers-by today. However, to young Erasmus Stephanus Jacobs, 15, there was much with which to amuse himself as he played with the 'klippies' which abounded on their farm 'De Kalk,' near Hopetown. Erasmus was somewhat amused when a neighbour, oom Schalk van Niekerk, asked if he could borrow one of the play stones - a particularly shiny one.
Schalk took the stone to a friend, John O'Reilly, who lived at 'Rooikop', some hours away. O'Reilly seldom stayed in one place for long, as he usually travelled about by ox-wagon, trading and hunting, and often shot lions on his trips to the north. Schalk mentioned that he believed the stone to be a diamond on account of its hardness and weight.
O'Reilly showed the stone to Jewish storekeepers at Hopetown who ventured that it might be a topaz. At Colesberg he was about to throw it away when the Acting Civil Commissioner, Lorenzo Boyes, suggested trying it on a pane of glass. They then sent it to Atherstones of Grahamstown in a plain envelope, who in turn passed it to Mr Southey, the Colonial Secretary. Sir Philip Wodehouse, then Governor of the Cape, thereafter bought it for 500UK pounds. Southey stated: 'This diamond is the rock upon which the future success of South Africa will be built'. This later became known as the 'Eureka Diamond' (21.19 carats). Needless to say John O'Reilly began prospecting.
Diamond fever spread rapidly and diggers flocked in from all parts of the world. The peace and quietness of the veld was broken forever at certain places as whoops of delight were followed by a rush of fellow diggers, labourers and hangers-on. Kimberley was established as the centre of diamond activities as its fabulously wealthy blue ground yielded diamonds by the hundreds.
By the time order had been established, John O'Reilly was virtually a forgotten man. Men like Rhodes and Barnato came into prominence as the leaders of large syndicates which bought up smaller claims. However, O'Reilly's grandson, William Godwin (Bill), born in 1877, was to carry on the tradition and again bring the O'Reilly name into prominence.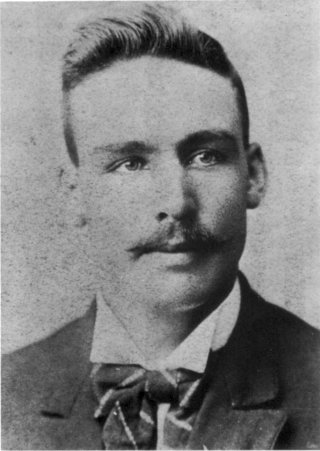 Lt W.G. O'Reilly, DTD.

Bill O'Reilly was raised as a Vrystater. He was thoroughly bilingual and very patriotic. As a young man he joined the fledgling 'Vrystaat Artillerie' and was commissioned as a lieutenant. He was a tall man for the time, 6 foot 2 inches (1,87 m), with large strong hands and blue eyes. The 22-year-old officer had no doubt where his loyalties lay when the South African War commenced in October, 1899.

Bill's baptism of fire was at Stormberg, a resounding victory for the Boers. General Gatacre had planned a surprise dawn attack on the pass near Stormberg junction, which was guarded by General Olivier and 2300 burghers and Cape Rebels. Gatacre's force of 3000 men tramped through the night to launch an attack on the 'Kissieberg'.

The alarm was raised by Boer pickets as the Irish Rifles began scaling the hill. Sheer cliffs barred their progress and in the face of accurate Boer fire they fought desperately to hold their ground. Their plight was compounded when their own gunners, who were firing into a rising sun, poured shells amongst them. As the demoralised infantry fell back the OC of the Northumberland Fusiliers ordered a general retreat.

The retreat became a rout when the troops were attacked by a Boer Commando. Fortunately a well-directed rearguard action saved the day. Over 600 prisoners were taken by the Boers. Bill O'Reilly felt as elated as his men, despite the fact that the Irish Rifles were among the defeated enemy. He had learnt an important lesson as an artillery officer when he saw the English swept from their positions by their own gunners.

The Vrystaat Artillerie fought in many famous battles including Belmont, Modder River and Graspan, which were, however, largely nullified after the capture of their OC, Major R. Albrecht, at Paardeberg on 27th February, 1900.

Lt O'Reilly served on, as the war degenerated into guerilla activities, and took part in engagements and skirmishes at Aliwal North, Thaba N'chu, Sand River, Bethelehem, Vredefort and Venterskroon.

At 24 years of age Bill O'Reilly was a hardened campaigner. After fourteen months of continuous fighting he expected little else. His home was gone, as were those of his companions, and there remained nothing to do but continue the struggle against the 'invaders'. If only the Cape Dutch could be persuaded to join them there might yet be a chance of defeating the British.

At the end of 1900, Bill, in the company of Lt Muller of the artillery, entered the Cape to harass the British, and to drum up support for their cause. On 19th January, 1901, they and an 'agterryer' were photographed at Van Rhynsdorp, a mere 121 km from Cape Town. On 11th April, 1901, Bill was at a farmhouse at 'Salt Pans' when a British column approached. He rapidly issued orders and then retired to a koppie from where they opened fire on the column. The British troops dismounted, deployed and advanced on the barren hillock, taking advantage of what little cover they could find.

The constant British sniping had to be answered and it was simply a matter of time before O'Reilly and his section ran out of ammunition. They then smashed their rifles on the rocks as the jubilant enemy advanced on them.

A British Officer ordered them to surrender and in a broad Irish brogue Bill replied, 'I'm d..... if I'll put up my hands to a b....... Englishman!' Bill was immediately labelled a deserter, which he strongly denied. He was taken to a British camp where he and a Dr Brown, who was also in captivity, were formally accused of being traitors. On three occasions they were marched out at dawn to be shot. On the third morning Dr Brown was in fact shot. (Author's note: This is as told by the family and could not be verified).

The British POW roll records between 'Opperman' and 'Otto' that No. 18999 William Godwin O'Reilly, aged 24, of Thorn Grove, Bloemfontein, was received at a Cape Town POW camp on 29th April, 1901.

Bill was shipped with other POWs on the 'City of Cambridge' to Madras in India and thence to the Trichinopoly POW camp. He was a handyman and one of his jobs was mending the tailors' sewing machines. He and friends attempted to escape by tunneling from under one of these machines. They distributed the excavated sand over the parade ground from small tailors' bags which they concealed in their trousers. Their efforts came to nought though as the tunnel was discovered by the British. Bill later recalled that some Boers drank vinegar to 'thin their blood' and thus to report sick.

Camp life dragged on interminably. Bill was a POW in India for over a year before the Armistice was signed. He was an exceptional handyman and was responsible for most of the electrification of the camp. In order to plan this task he drew a remarkably fine indian-ink map of the camp which he retained after his release.

On 22nd July, 1902, Bill signed the Oath of Allegiance at the Boer parolers camp (Kaity Nilgiris, India) and thereafter returned to South Africa. He married Christina Maria Meintjies and was to have seven children. He was fortunate to find work on the Meyer and Charlton Mine where he remained for about three years, and then set himself up as a borehole driller and windmill erector.

In 1922 Bill was living at Bezuidenhout Valley when his Dekoratie voor Trouwe Dienst and Anglo Boere Oorlog medals were awarded (reference S.A. Army 3004. Medals issued 14th August, 1922). The award of the 'Boer DSO' to O'Reilly was recommended by his old OC, Major R. Albrecht, who was then living in Bloemfontein. Of the 662 DTDs issued to Boer officers, only a handful were awarded to English-speaking volunteers; and none was more worthy than Bill O'Reilly.

In 1934 Bill was doing shot-drilling for the McDivitt mine on the East Rand. His sons served in the Union Forces during the Second World War - one as ground crew to 44 Squadron, SAAF.

Bill died in 1945 of second stage pthisis as a result of his years in the mines.

This gallant gentleman's medals in my collection symbolize for me not only a very rare DTD award to an Irish descendant, but more so the fusing of our various national groups in the defence of our homeland.

References:
British Roll of Boer POWs - I.S. Uys
Recollections of Mr A.A. O'Reilly, son of W. G. O'Reilly.
The Medal Roll: Dekoratie Voor Troowe Dienst, Oorlogsmedalje and Lint Voor Verwonding - D.R. Forsyth
Standard Encyclopaedia of Sooth Africa
Correspondence and documents of W.G. O'Reilly.
Goodbye Dolly Gray - Rayne Kruger.
Kimberley Museum.


Return to Journal Index OR Society's Home page

South African Military History Society / scribe@samilitaryhistory.org