The South African
Military History Society


---

Die Suid-Afrikaanse Krygshistoriese Vereniging
---
Military History Journal
Vol 4 No 2 - December1977
The late Col D.E. Peddle
by G R Duxbury

All those who knew Colonel Peddle will mourn his death on 3 July, 1977. Dick, as he was known to his many friends, was born in Kimberley on 4th November 1918. He came from a long line of soldiers, 'who', he once said, 'met with varying degrees of success - mainly minimal.'

Dick was educated in Kimberley at Christian Brothers College for which he always had a great attachment - an association which was heartily reciprocated and publicly shown at his funeral with the Pipe Band of the College participating with the Kimberley Regiment giving him a send off worthy of a soldier.

In 1937, at the age of nineteen, Dick joined the S.A. Permanent Force and after successfully completing a cadet course was commissioned in the S.A. Artillery in March 1939. The war saw him attached to HQ, East Africa Command, as Instructor in Gunnery from which posting he was seconded to the Royal Artillery, serving first with 1st Army Group, RA, then with the 4th Indian Infantry Division in Italy and subsequently in Greece. He was mentioned in despatches for his service in Italy. Dick returned to South Africa in 1945 to command a coast defence battery at Sirnonstown until 1948 when he was posted to Berlin as a member of the South African Military Mission. On his return to Simonstown in 1952 he commanded 2 Regiment, S.A. Corps of Marines.

After qualifying on an Army Staff Course in 1954 he was posted to a composite artillery, infantry and armoured regiment before becoming second-in-command and Chief Instructor at the South African Military College (now Army College), Pretoria. It was probably during this period that he became so well known to the officers of most of the Citizen Force and Commando Units, several thousands of whom passed through the Military College and under his personal instruction. All those who did will recall his meticulous attention to detail and his strict discipline. Dick was an outstanding example of an officer; he never allowed leisure time activities and friendship to interfere with duty and when duty called he showed little sense of humour. Many senior, as well as junior, officers will remember the lash of his tongue. They will also remember his painstaking willingness to help when approached after normal duty hours by individuals seeking help and advice.

His promotion to the rank of Colonel coincided with his appointment as Senior Staff Officer (Training) at Army Headquarters, a post he held for two years. His next posting was to Walvis Bay, South West Africa, as garrison commander. From South West Africa he was posted to Cape Command as Second-in-Command of the 1971 Republic Festival Parade and his final posting was that of Second-in-Command Witwatersrand Command. He often referred to the South West and Witwatersrand Command postings as two of his happiest and during his period of service in Johannesburg his popularity was evident from the many functions he was asked to attend.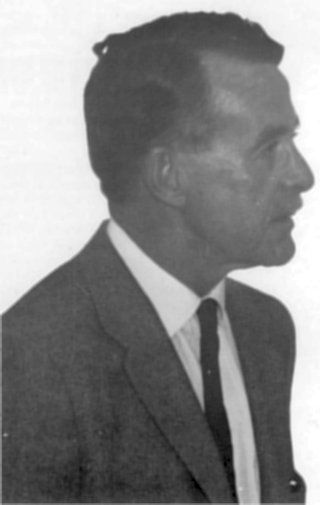 Col D.E. Peddle.

Retiring from the SADF in 1972 with 35 years of service to his credit, he occupied his first year of retirement with further research on the battle of Magersfontein and as Secretary to the Witwatersrand Command Trust Fund - a fund then in raising to provide better recreational facilities for Citizen Force and Commando Units of the Witwatersrand.

He was a member of the Scottish Piping Society of the Witwatersrand, serving on its Executive Committee and becoming a Vice-President of the Society.

In 1974 he joined the staff of the S.A. National Museum of Military History which brought him into the field in which he had become most interested in the last ten years of his life - military history. As a member of the S.A. Military History Society he was elected to serve on its Executive Committee, then as Vice-Chairman for two years and as Chairman from April 1977.

Col Peddle is perhaps best remembered by most post-war soldiers for his fine staff work as Second-in-Command of the 1966 Republic Festival Parade, at Pretoria. The operation order, for which he was largely responsible, will live on in the Archives as testimony to his fastidious attention to detail. Needless to say his success in 1966 led directly to his posting to Cape Command as Second-in-Command of the 1971 Republic Festival Parade.

He devoted the last ten years of his life to research on, and writing the story of, the Battle of Magersfontein. The manuscript was with the publishers at the time of his death and it is hoped that this fine piece of historical research will be published later this year under the title of 'Bitter Victory'.

Quite appropriately, but not by arrangement, he was buried in a grave adjacent to the British dead of the Battle of Magersfontein who were exhumed some years ago and re-interred in the West End Cemetery, Kimberley.

The Museum in particular will miss his services but his loss will be sadly felt by all those who knew him.

Return to Journal Index OR Society's Home page

South African Military History Society / scribe@samilitaryhistory.org