The South African
Military History Society


---

Die Suid-Afrikaanse Krygshistoriese Vereniging
---
Military History Journal
Vol 2 No 2 - December 1971
EDITOR'S LETTER - BOX
Notes, Questions and Replies
17. Refer Vol.2, No. 1, June 1971. Readers who read the first instalment of Major Darrell Hall's series on "Guns in South Africa 1899-1902" may be interested in this excellent illustration of the "Screw Gun" showing how it got its name.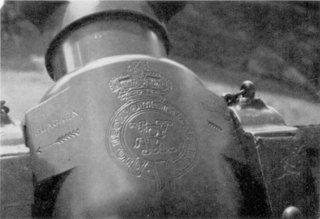 2,5 inch RML - the 'Screw Gun' trunnion ring. Note the instructions 'Slacken'
and 'Tighten' showing the directions to turn when stripping and assembling the gun.

18. The accompanying two photographs and notes by Major J. J. Hulme may be of interest to readers. They are battle flags of the Cape Town Highlanders.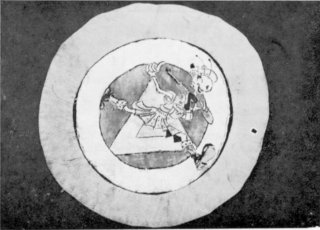 Battle flag of C Company of the First City/Cape Town Highlanders, used in the
Italian Campaign of 1944-1945. This flag was designed by Cpl. K. Westwood
and was flown on the Compnay Commander's jeep or bren gun carrier in action.
The Company Commander for most of the campaign was Maj. L.G. Murray,
M.C. and Bar, who is now a member of Parliament. The flag was placed in the
Officers' Mess in Cape Town after World War II and is still there.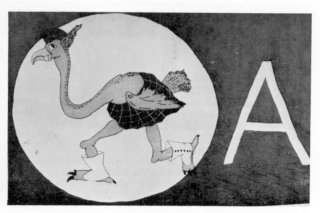 Battle flag of A Company, Cape Town Highlanders, adopted about 1958 and
carried in the 1960 state of emergency. The significance of the Ostrich is to show
the close relationship of the Cape Town Highlanders with Oudtshoorn, where this
bird is found in large numbers. The design was conceived by Maj. (later Comdt.)
C.St.L Hone, who was Company Commander of A Company for some years.
The field of the flag is green.

19. New light on two 1914-18 War Medals:
1914 (MONS) STAR
It has long been accepted that no member of a South African unit served in the British Expeditionary Force in France between the 5th August, 1914, and the 22nd November, 1914 and that only South Africans serving in the British Forces in France or Belgium could have received the 1914 (Mons) Star.

The history of the forerunner of the S.A. Air Force, the South African Aviation Corps, however, records that five officers, i.e. Captain G. P. Wallace (in command), Lieutenants G. S. Creed, E. C. Emmett, B. H. Turner, K. R. van der Spuy (later Major General, C.B.E., M.C.) and M. S. Williams, were in England attached to the Royal Flying Corps when war was declared. Having recently qualified for their wings, they had immediately applied for permission to proceed to France for service in the R.F.C. Their applications were successful and they joined two of the first four squadrons which were mobilised.

General van der Spuy was awarded the 1914 (Mons) Star and I would suggest that 'South African Aviation Corps, attached Royal Flying Corps' is as close as any member of a South African unit got to serving in the B.E.F.

BRITISH WAR MEDAL 1914-18 (Bronze)
Major G. Tylden, E.D. mentions in "The Armed Forces of South Africa" that Bantu personnel of the South African Native Labour Corps (S.A.N.L.C.), were not awarded any medal for their services in France during the 1914-18 War. He adds that the unit rendered good service and suffered casualties when a transport, the Mendi, was torpedoed in the English Channel on 22nd February, 1917.

Survivors praised the courage of the Bantu, very few of whom could swim, who met their death performing native war dances on the deck. In the official South African Book of Remembrance are listed the names of 1 140 Bantu members of the S.A.N.L.C. and 1 889 Bantu members of the Native Labour Corps who were killed or died on active service. Major Tylden has given the strength of the Bantu personnel of the N.L.C. as 25 000. I have not been able to ascertain what the difference between the S.A.N.L.C. and N.L.C. was.

The Director General of Personnel of the S.A.D.F. investigated the matter of awards to South African Bantu during the 1914-18 War and found that none was given as they were not entitled to any medals. White personnel in the S.A.N.L.C. received the usual medals.

The Army Records Centre of the British Army has written "Following an amount of research, the Army Medals Office confirms that under Army Order 266 of 1919 (as amended by A0392-1922), the British War Medal in bronze will be granted to all British subjects who were enrolled in Native Labour units who served in theatres of war.

"Medal Rolls are held in the Army Medals Office in respect of South African Native Labour Corps under the headings of Swaziland, Basutoland and Bechuanaland, a total of approximately 2,500 names being included."

I am indebted to the following for their help in these researches: Major General K. R. van der Spuy, C.B.E., M.C.; the Director General of Personnel of the S.A.D.F.; the Commanding Officer of the British Army Records Centre and Dr F. K. Mitchell, J.C.D., F.S.A.N.S.

W. McE. Bisset.

Return to Journal Index OR Society's Home page


South African Military History Society / scribe@samilitaryhistory.org