The South African
Military History Society


---

Die Suid-Afrikaanse Krygshistoriese Vereniging
---
Military History Journal
Vol 19 No 2 - June 2021
OBITUARY
Colin H Dean
It was with the deepest sorrow that the Society learned of the passing away on 20 May of Past National Chairman Colin Dean, after a courageous battle with his health.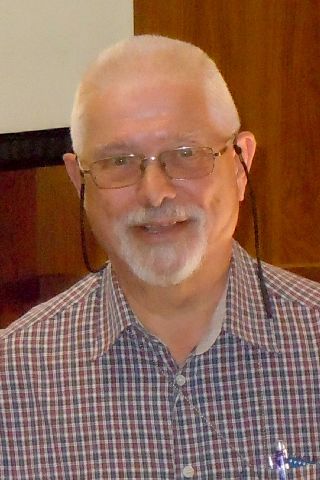 Colin was born in England on 31 July 1938 and grew up in London. Having always had a fascination for science, he attended Nottingham University where he read Science, before moving on to Cambridge to obtain his Masters Degree in physics. He followed this up by doing two years scientific research at Halley Bay Base in Antarctica for the Falkland Islands Dependencies Survey (now the British Antarctic Survey). This gave him a keen interest in the Antarctic, which he never lost.
On his return to the United Kingdom his intention was to become a lecturer in Canada, but he gave this up when he met his future wife, Marjorie, and instead he joined the British Meteorological Office. His love of science was more than satisfied there when he became involved in the then-infant world of computers. He was also inadvertently involved in the Falklands War when he found himself carrying out a meteorological task in Port Stanley at the same time as the Argentinian invasion. Colin was swept up into the civilian militia called upon to assist in the defence of Port Stanley, luckily without coming to any harm.
Staying in the field of computers, his company offered him a two-year contract in South Africa and he and Marjorie moved across to what was going to become a life-long commitment as they fell in love with South Africa. Colin continued in the world of computers in the banking sector until his retirement at the age of 70.
Colin was a keen and valuable member of our Society, having been co-opted onto the National Committee in 1997 and serving as Chairman from 2002 until 2004, during which time the Society thrived. He was much in demand for his outstanding lecturing abilities and delivered eight curtain-raising lectures and nine main lectures, on a variety of military subjects, over a twenty year period. He was also instrumental in the major re-vamp and modernization of this Journal by acquiring the necessary hard and software; installing it and instructing those involved in how to use the new systems.
His computer expertise; command of the English language, sense of humour and cheerful willingness to serve will be sorely missed at the Society's meetings.
Colin is survived by Marjorie; his son James; daughter Lisa and three grandchildren.
Captain Ivor Little, Pretoria
---
Return to Journal Index OR Society's Home page

South African Military History Society / scribe@samilitaryhistory.org