The South African
Military History Society


---

Die Suid-Afrikaanse Krygshistoriese Vereniging
---
Military History Journal
Vol 18 No 5 - June 2019
A VISIT TO THE SOUTH AFRICAN NAVAL MUSEUM
Jan-Willem Hoorweg
Photographs by the author
During the month of September 2019, I set off on a road trip through the Western Cape. Driving through Simon's Town, I decided to visit the South African Naval Museum.
The Museum was established in 1965, and the present museum was opened on 1 April 1993. Initially housed in Fort Wynyard in Cape Town, and later in the Martello Tower in Simon's Town, the museum is now located in the West Dockyard in some of the oldest buildings in town. The Mast House and Sail Loft date back to 1815, soon after Simon's Town became the Naval Base of the British Fleet. The storehouses go back even longer, to 1743. Interestingly, the length of the masts to be stored determined the 36,5 x 7,3 m dimensions of the Mast House.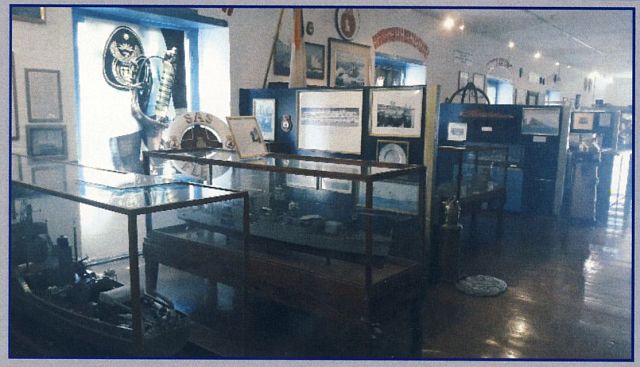 The Sail Loft features some outstanding displays, including that of SAS President Kruger, tragically lost in a collision on 18 February 1982, models of other South African Navy ships and Simon's Town harbour. The two world wars feature prominently, with emphasis on the tragic loss of the SS Mendi in the First World War display, while South African Naval Forces and personnel seconded to the Royal Navy during the Second World War make for a fascinating display. My own personal highlight was the interactive display of a Second World War radio station – you can try your hand at sending Morse Code messages!
Adjacent to the Sail Loft is St George's Church, used on special occasions. The beautiful murals in the church are by Joyce Collier.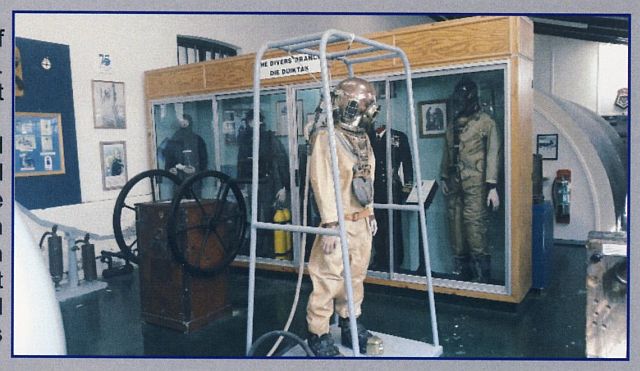 Diving displays
The Mast House features displays on our submarine branch and also covers gunnery and mine counter-measures. The highlight here is the Westland Wasp marine helicopter display.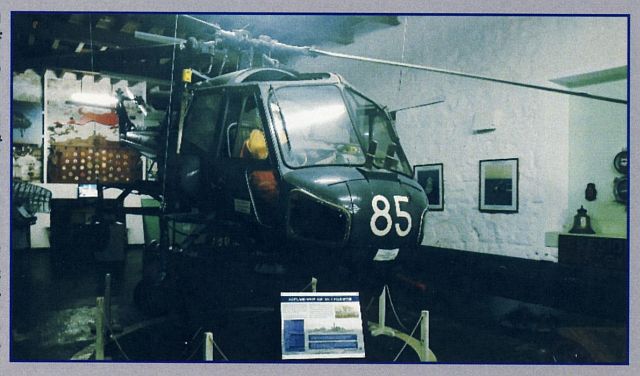 Westland Wasp marine helicopter
Moving on to the storehouses… Here one finds the exhibit on SATS General Botha, where memorabilia and photographs of well- known members of the 'Botha Boys' are displayed. There is also an exhibit on the transformation, and the integration of all races and both genders in the Fleet since 1994. Outside exhibits include guns, a radar mast and director.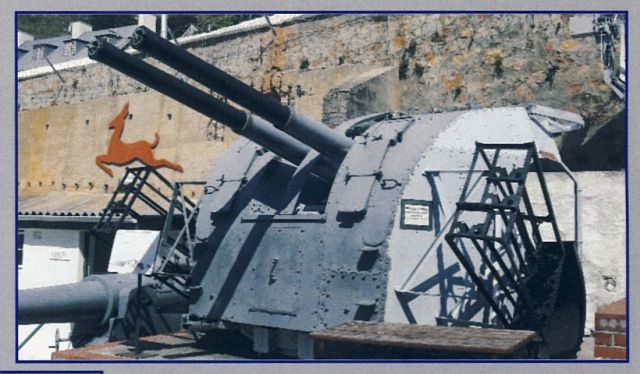 Outside displays
The South African Naval Museum is a gem, and is highly recommended to those wanting to know more about our naval history and heritage. A fascinating few hours are to be spent here, well worth the drive to Simon's Town.
---
Return to Journal Index OR Society's Home page

South African Military History Society / scribe@samilitaryhistory.org