The South African
Military History Society


---

Die Suid-Afrikaanse Krygshistoriese Vereniging
Published on the Website of the South African Military History Society in the interest of research into military history
Copyright Mike Etches 2011.
---
Travels with my great aunt - a photographic journey.
Grace MacFarlane Roberts' life through her photographs.
Summarized by her Great-niece, in memory of the Nurses, their staff and lay helpers in the Boer War 1899 - 1902.
Margaret J Campbell. January 2001.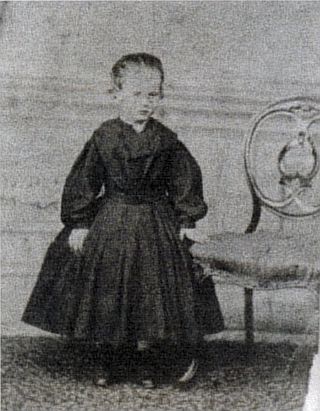 Grace in 1864 or 1865.
Grace MacFarlane was born in 1861, the second of five daughters and one son. Their father, James, was a farmer in Perthshire. They lived beside the village of St. Martins and later also rented a sheepfarm near the village of Grandtully.
James MacFarlane was a founder member, in 1860, of the St. Martins Rifle Volunteers, one of the regiments which later combined to form the Black Watch.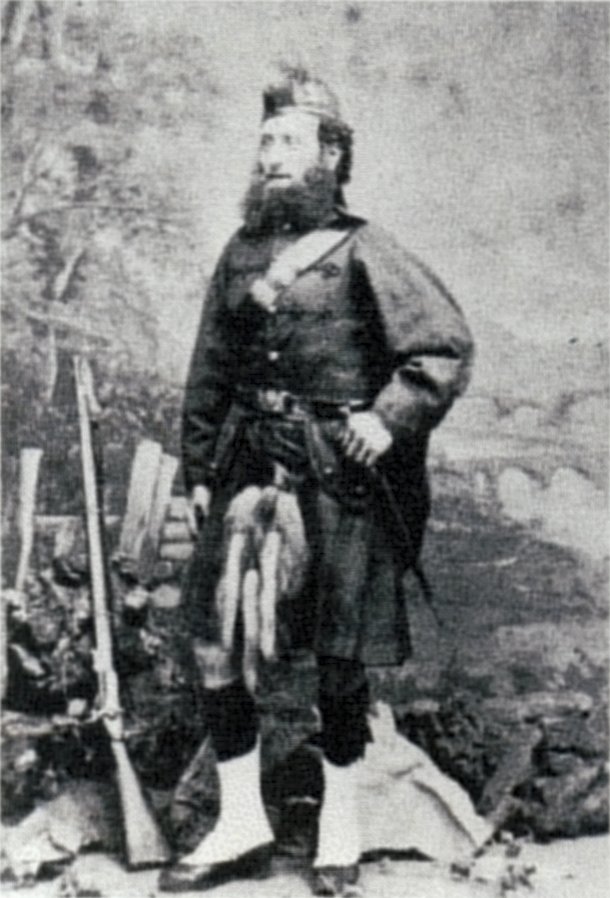 James MacFarlane.
Grace and her sisters and brother went to school in Perth at Sharp's Educational Institute, South Methven Street.
Their mother, Ann, died in 1876, and in 1880, their father died of tetanus as the result of an accident when his horse was frightened by a train.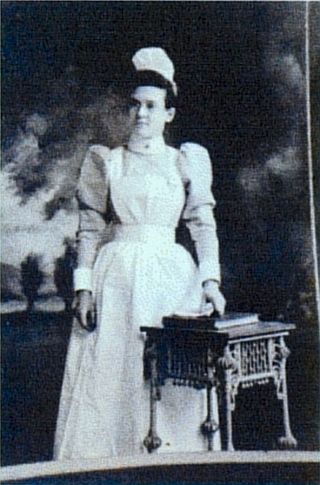 Grace in uniform.
At about this time, Grace went to train as a nurse at the Edinburgh Royal Infirmary.
Between 1894 & 1896 she was in Edinburgh City Hospital.
During the 1880s and 1890s she also travelled abroad, presumably as part of her work.
Among many other things, I have inherited Grace's photo albums with their records of her family and childhood, and of her work and travels.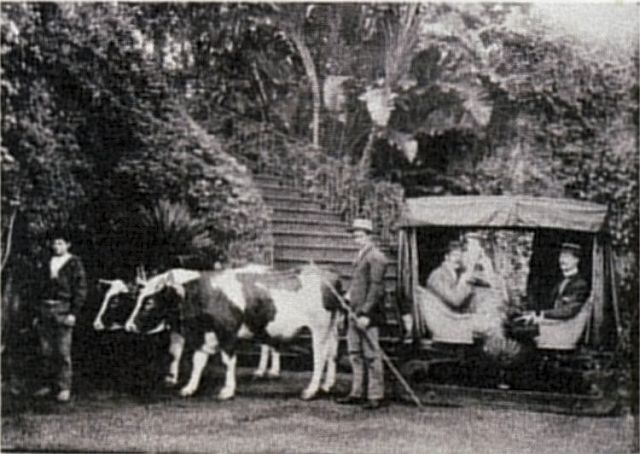 Madeira.
To preserve the photographs, which were beginning to fade, I re-photographed them as prints and transparencies, and enlarged some of the very small ones.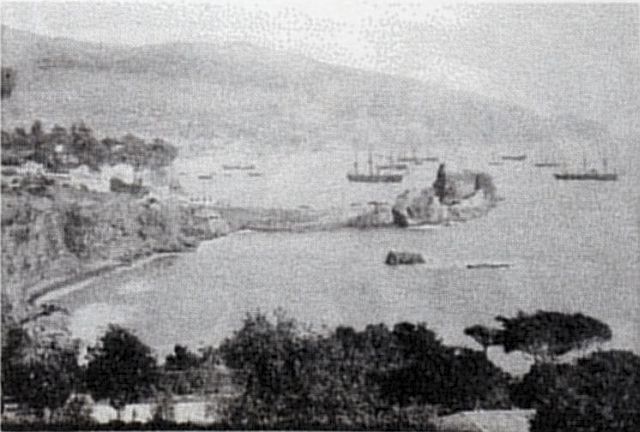 Funchal.
I think they are a remarkable record of parts of her very remarkable life; especially the South African photos which are unique in showing an aspect of the Boer War from the Nurses' point of view, which has not been seen before.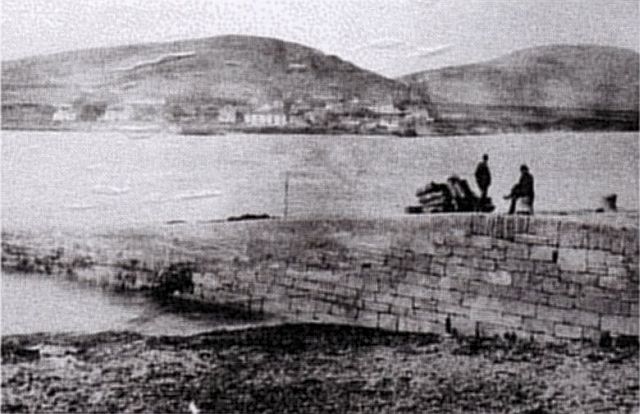 Valentia.
The photos in the album are not in chronological order, but her address book and Birthday book help, along with her notes, in dating events and identifying places.
The travel album starts with a journey to China, where she was staying in October and November 1890.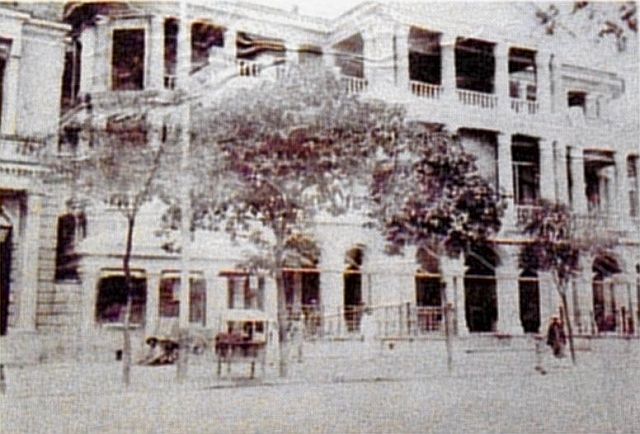 British Club Shanghai.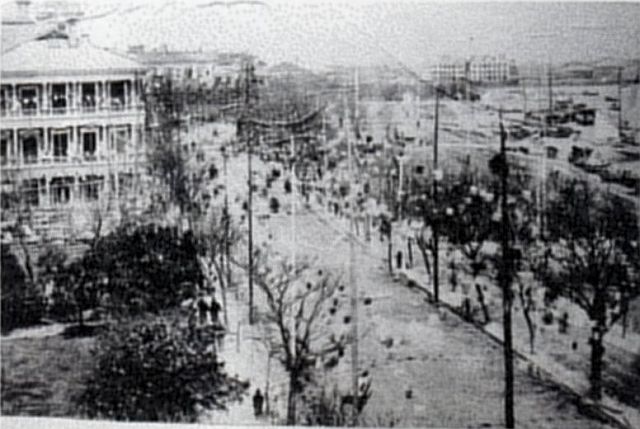 Shanghai, decorated for the visit of the Duke of Connaught.

In 1896, Grace sailed on the SS Gaul, maybe on her way to South Africa. She was in King William's Town on 15th August 1896, when she bought 2 books of Scottish & Irish songs.

* * *

Then in 1897, at the age of 36, Grace went to work as a nurse in Kimberley, South Africa.
She worked with Sister Henrietta at St. Michael's Home, Kimberley.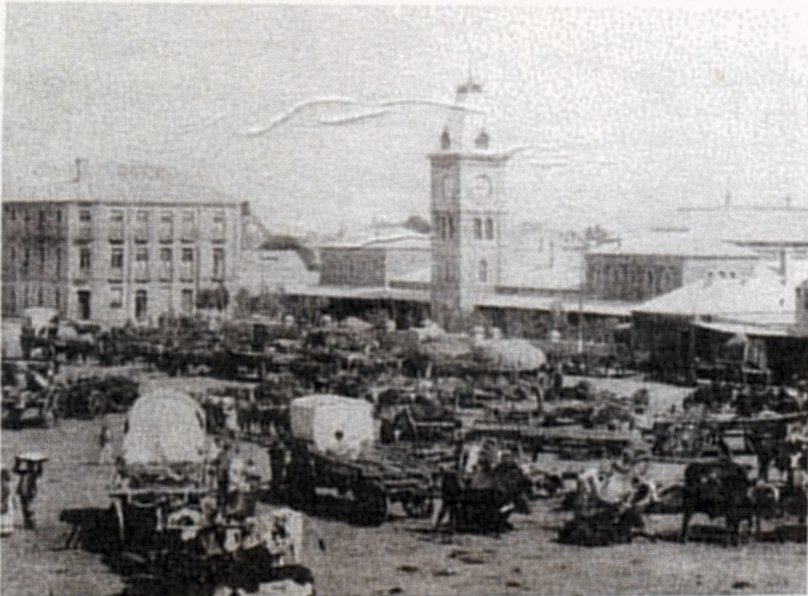 Kimberley, Market Square, 1898.
Sister Henrietta was an Anglican Nun of the order of St. Michael & All Angels. She became the first Matron of the new Kimberley Hospital. In 1891, she ensured legal recognition for the nursing profession in the Cape Province, the first place in the world to do so.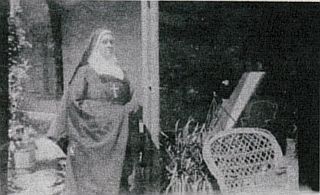 Sister Henrietta.
Transvaal issued an ultimatum demanding the immediate withdrawal of all British troops on Transvaal's frontiers. Sir Alfred Milner, shown centre here, met with President Kruger of Transvaal. The Boer War started on 11 th October 1899.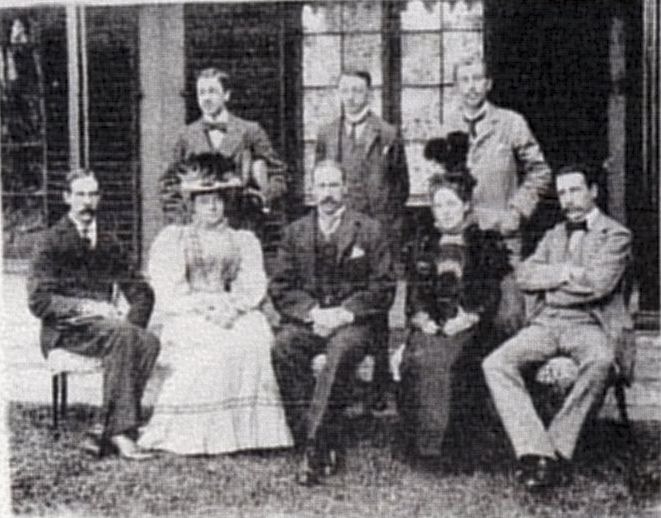 Group including Sir Alfred Milner.
Kimberley was besieged during 15th October 1899 to 15th February 1900 when the British cavalry arrived, under the command of General French. Conditions were very bad by then; lack of food in the summer heat and constant bombing with resultant injuries and deaths.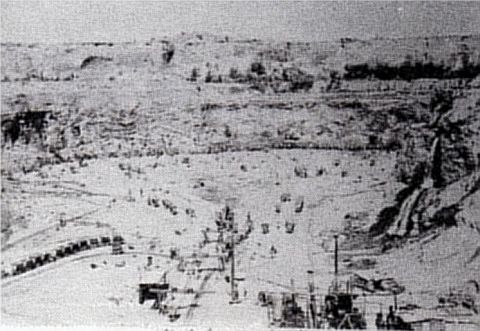 Wesselton mine at Kimberley.
Towards the end of the siege, to avoid the bombing, the inhabitants took refuge in the De Beers and Kimberley diamond mines, round which the town was built.
Grace's skills would have been much needed at this time. There were many wounded brought into Kimberley from the continuing battles around the town. This photo shows a ward set up in the Christian Brothers' High School, with educational pictures of animals etc still on the wall.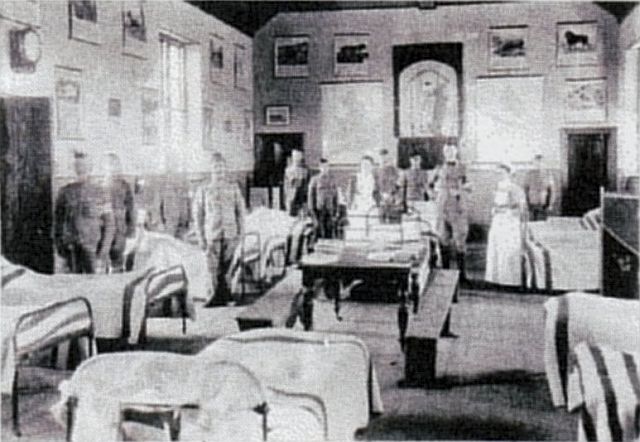 Ward at CBC with nursing staff.
I have a small box containing mementos of Kimberley:

FLTR: cartridge & chocolate (Christmas) box; Col Kekewich's signature on a telegram receipt; Siege soup ration voucher
After the siege was lifted, the Civilian Nurses were absorbed into the Army Nursing Service Reserve (ANSR) and moved about as and where they were needed; in Field Hospitals and General Hospitals throughout a large area of South Africa, as skirmishes and battles took place.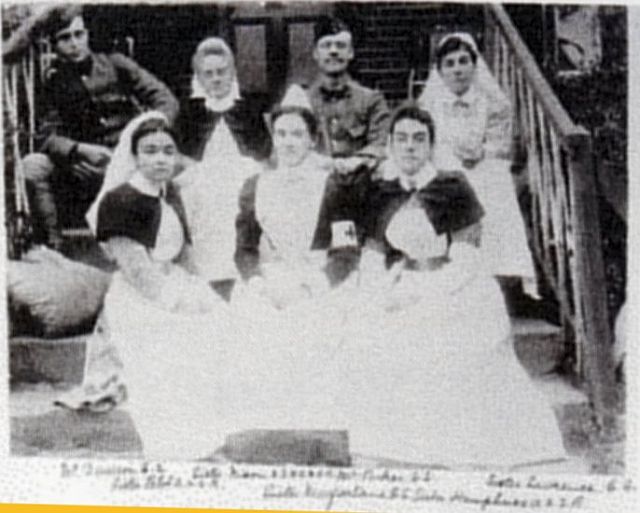 Staff at one of the hospitals during the Boer War.
In 1900 Grace went 156 miles from Kimberley to Bloemfontein, Capital of the Orange Free State, which lay in a high arid plain.
It had been captured from the Boers in March 1900 by Lord Roberts.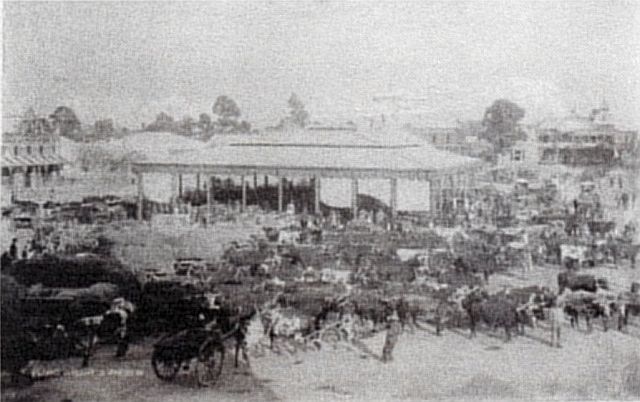 Market Square Bloemfontein.
Grace and the other Sisters were quartered in the Upper Dames' Institute, which also served as an officers' hospital. Many other buildings were also used as emergency hospitals.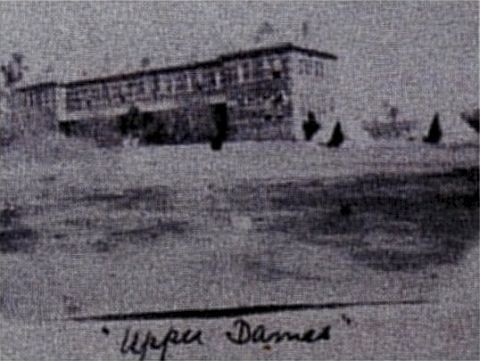 "Upper Dames"
Lower Dames Institute, Bloemfontein.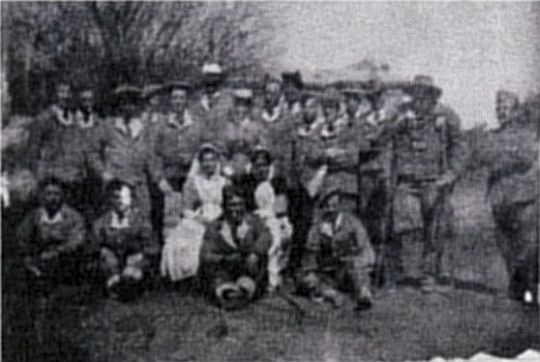 Group at "Dames" Bloemfontein
Sisters Loewenstein, Mac and Palot.
As well as an army of 34,000 men, Lord Roberts brought many wounded to Bloemfontein.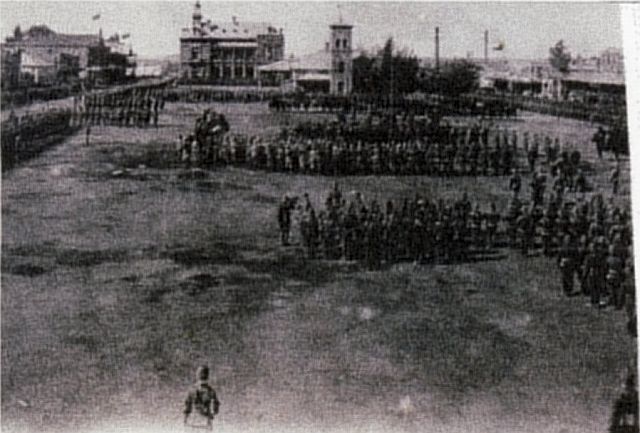 Raising the Flag, Bloemfontein.
Until the arrival, in mid March, of the General Hospitals numbers 8,9 and 10, the one in which Grace served, there were only the buildings and tents of the Field Hospitals in which to nurse the fever patients.
Medical supplies had to take second place to moving troops by rail from the south.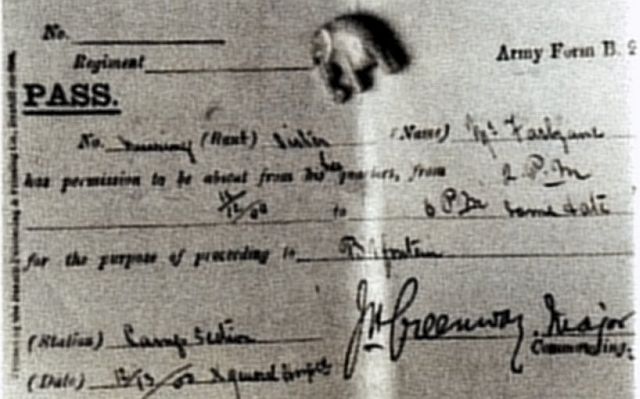 Railway pass used by Grace to travel to Bloemfontein.
There were civilian deaths as well as many military deaths. Grace lost dear friends before and during the war.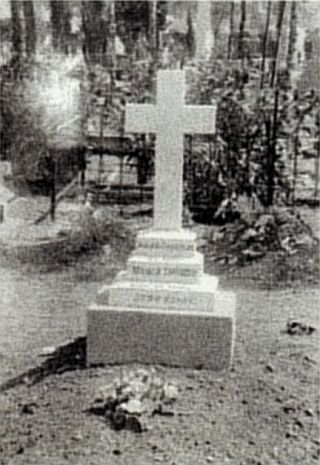 Headstone in cemetery.
Epidemics of typhoid raged through overcrowded camps, which had no sanitation and poor water supply.
In the 1900 typhoid outbreak, the Raadsaal (Town Hall) was taken over as a hospital.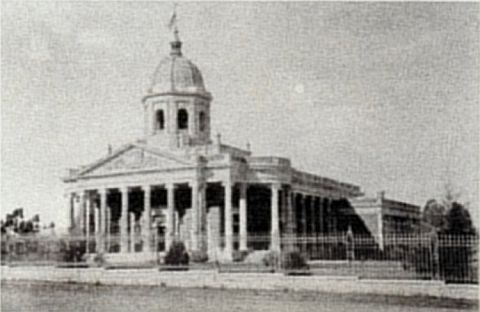 Raadsaal, Bloemfontein, 1900.
Conditions in the hospitals, too, gave cause for concern, as the numbers of patients rapidly increased.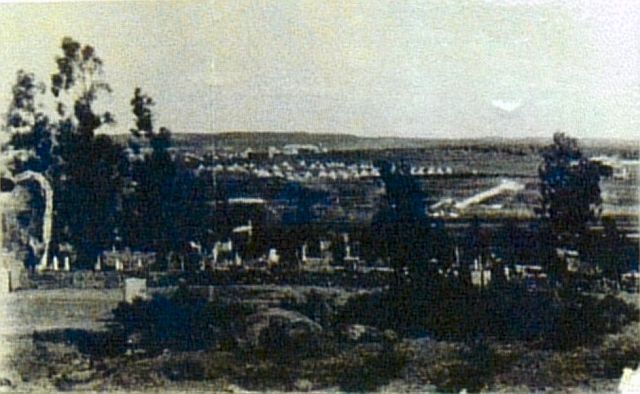 Bloemfontein cemetery with camp in distance.
Sisters of No 10 General Hospital, 1900, Bloemfontein.
But the photos also show the off-duty parts of their lives.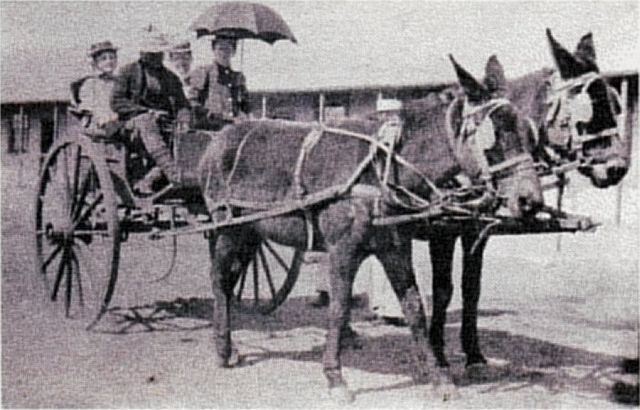 A donkey cart - outside Sisters' quarters.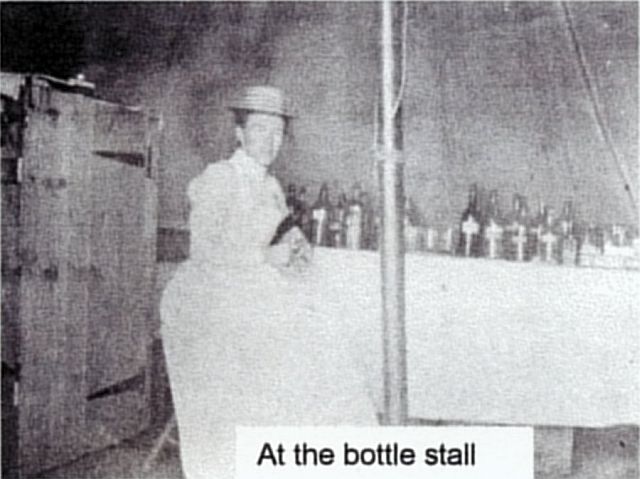 At the bottle stall.
Grace served in various army hospitals including Pretoria, Elandsfontein, Pietermaritzburg and Potchefstroom.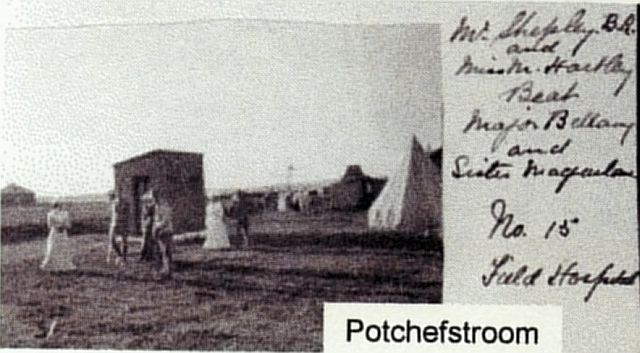 Croquet - Mr Shepley DR and Miss M Hartly beat Major Bellamy and Sister MacFarlane.
No 15 Field Hospital, Potchefstroom.
The photographs here show King William's Town and the Buffalo River and scenes in Rhodesia and East London, which she also visited.
King W'ms Town from the River.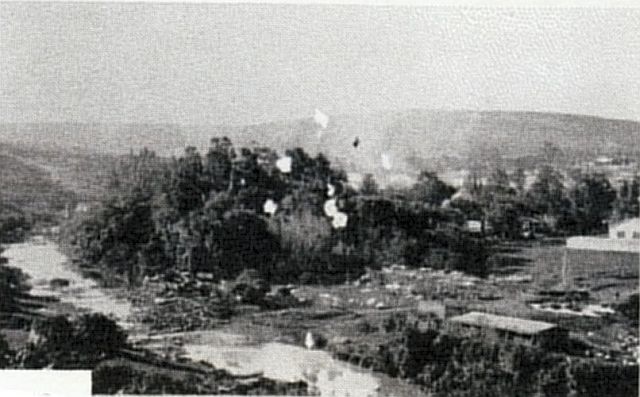 King W'ms Town on Buffalo River.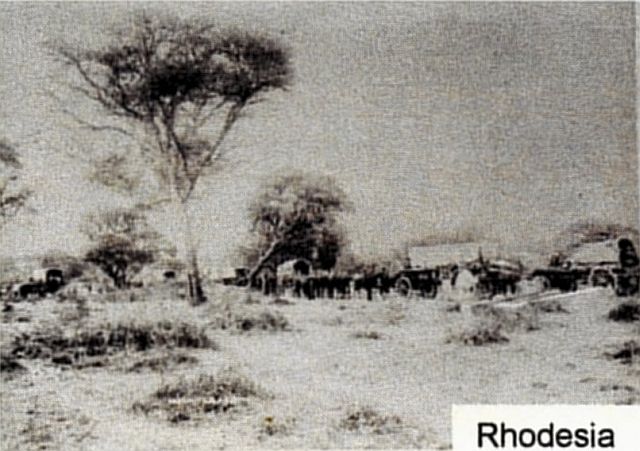 Wagons in Rhodesia.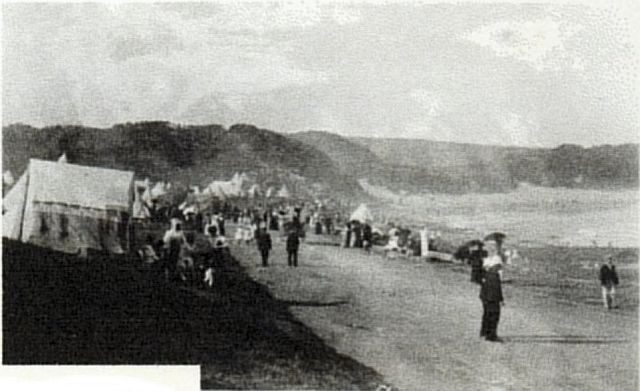 The beach, East London.
There are photos of the Medical group she was with; Civilian and Military doctors and staff from many countries and their servants.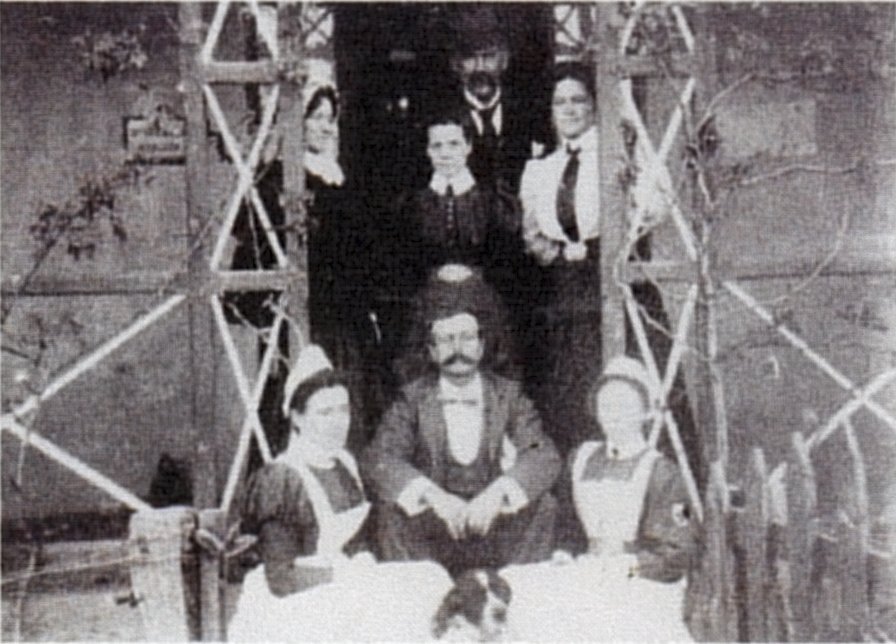 Medical staff.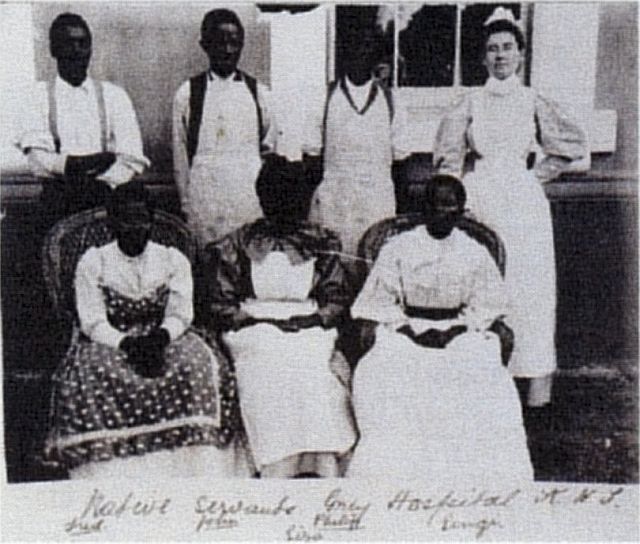 Native servants Grey Hospital K W T.
Fred, Johan, Philip
?, Lisa, Longi.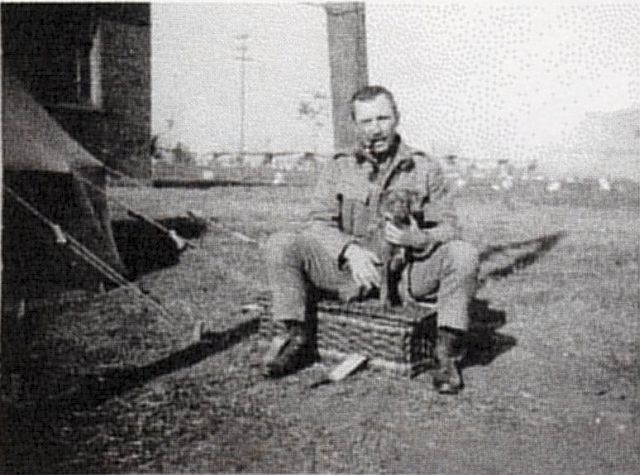 Mr Tweedie C S, F.R.C.S. London.
Once enlarged, the photos, many very small and faint, show interesting details, such as the military camps.
Also photos of children - were they patients, or perhaps orphans?
This was at St. Michael's Home in Kimberley with Sister Henrietta.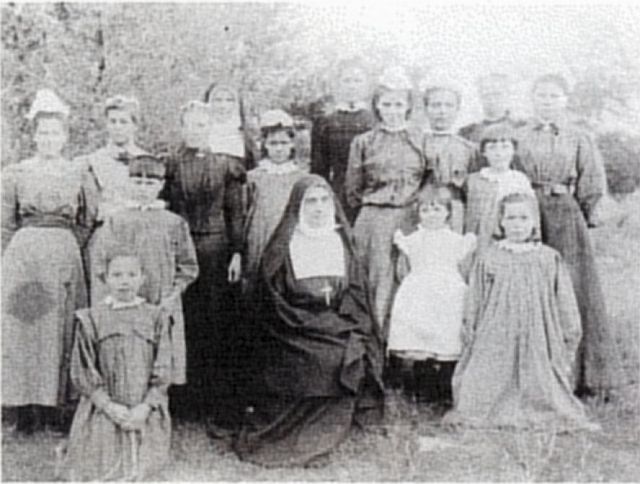 Children at St Michael's Home with Sr Henrietta.
There is a photo of an armoured train, which was driven up and down the line along border areas to control Boer movements.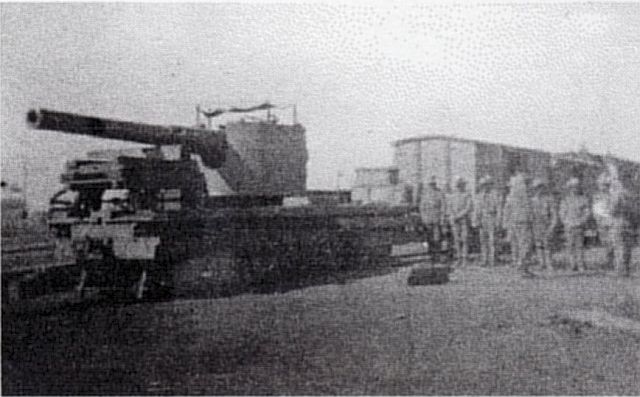 Armoured train.
Some of the photos also show that, although it was wartime, life could be fun and fashionable.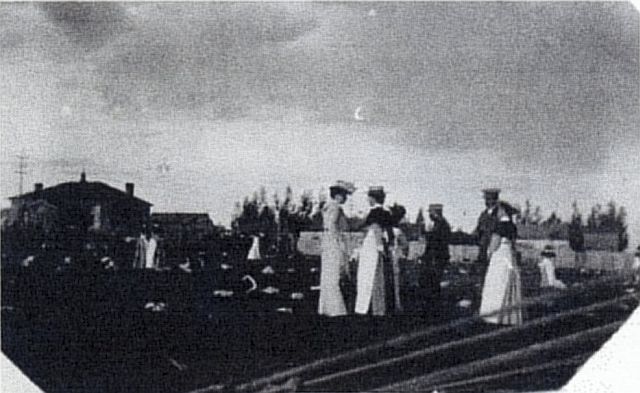 Band Day. No 16 General Hospital.
Sometimes the photos are intensely sad - the memorial to her friend Joan in Kimberley and the one in Bloemfontein to the NCOs and men of the Brigade of Guards, showing in the background mound after mound of unmarked graves.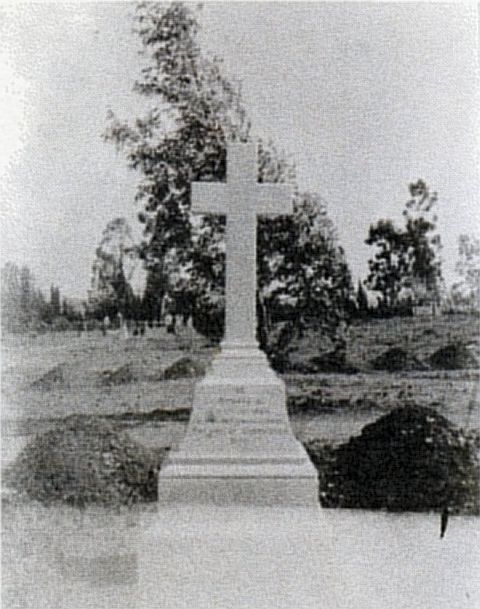 Memorial to the Brigade of Guards.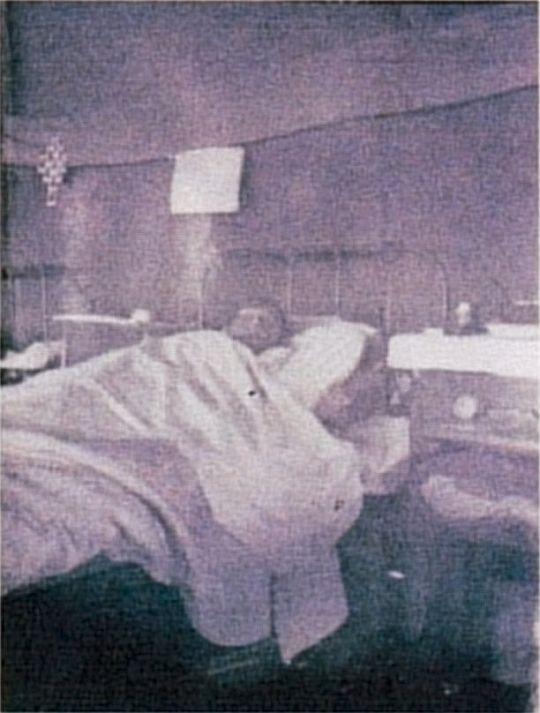 Patient in Field Hospital.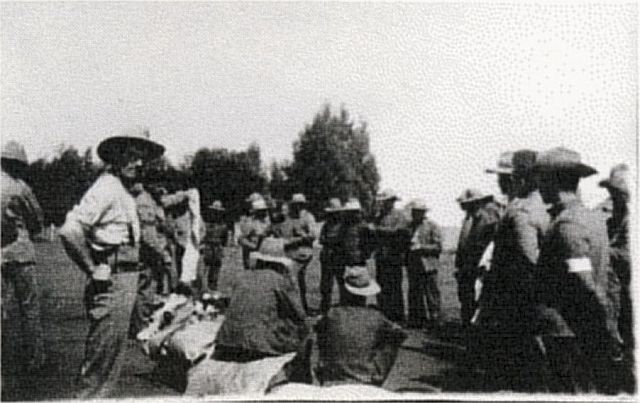 The sale of Sergeant Lewis's kit.
And especially this one, written on the back of the photograph is - "the sale of Sergeant Lewis's kit".
I suppose the little money raised would be sent home to his Mother or Widow.
The Boer War ended in June 1902.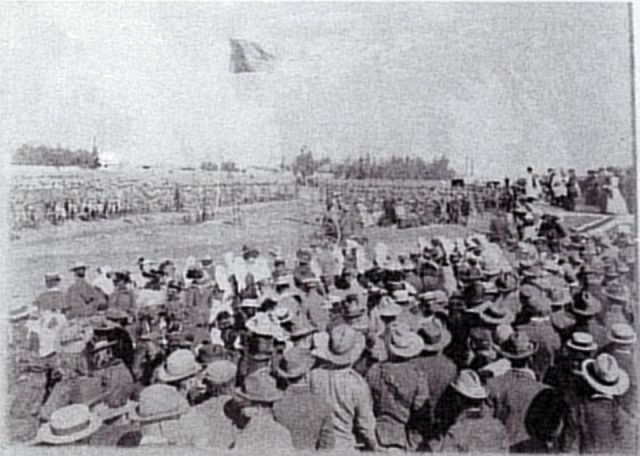 Thanksgiving Service at Germiston for Peace
June 1902 General Oliphant Commandant.
During the war, Grace had met and married Harry Roberts, a Cornishman who farmed in Steynsburg, Orange Free State.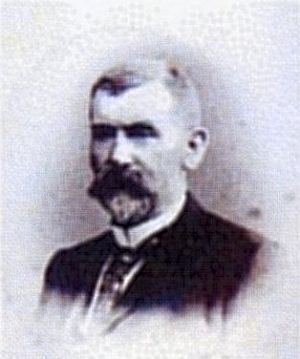 Harry Roberts.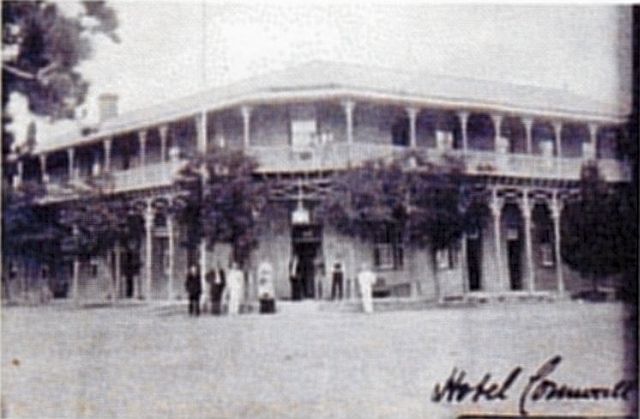 Hotel Cornwall.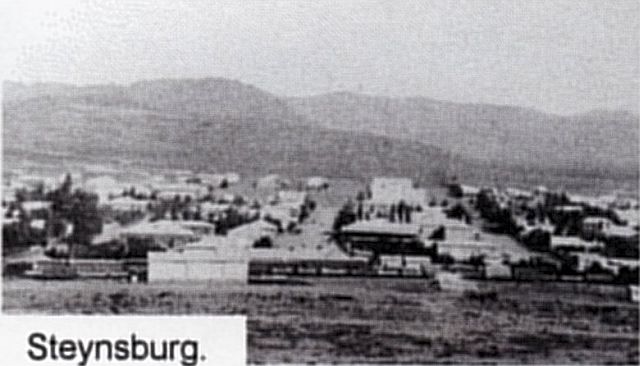 Steynsburg.
In peacetime, they ran the Hotel Cornwall there, and after his death, in 1915, Grace returned to nursing service in Durban during WW1.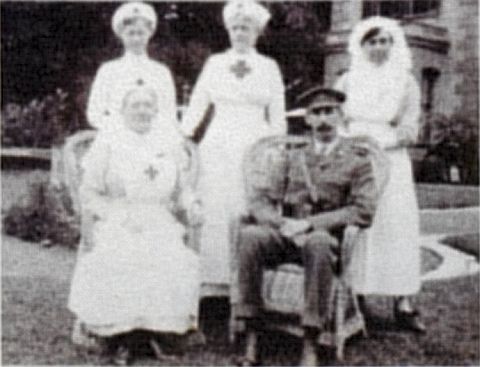 Nurses at Caister House.
Grace was mentioned in Dispatches during the Boer war.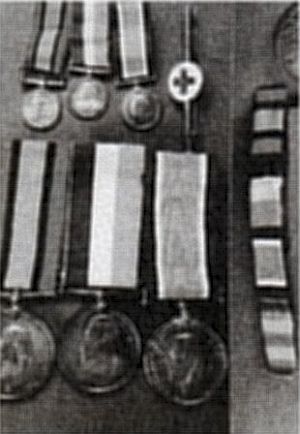 Grace's Boer War and WWI Service Medals.
For her services to nursing in both the wars, she received the Queen's and King's medals; British War Medal and Victory Medal.
After WW 1, Grace became the Matron of Michaelhouse College, in Balgowan, Natal and remained there until her retirement.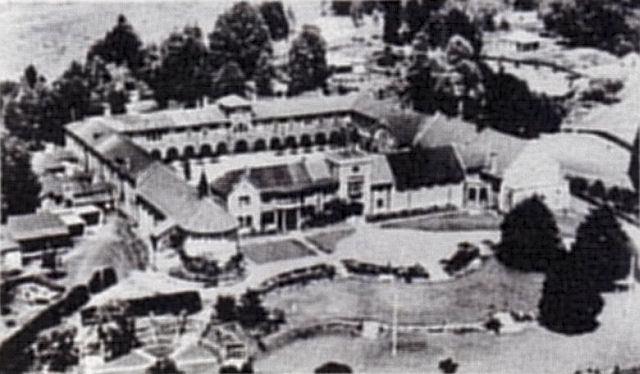 Aerial view of Michaelhouse College.
She then visited family in Scotland and journeyed to the south of France before returning to her home, South Africa.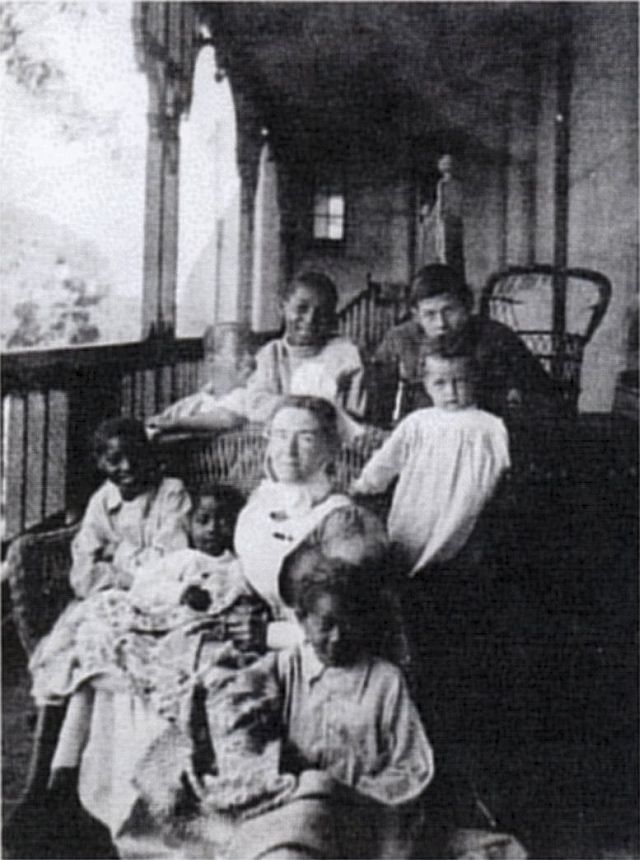 Grace on the "stoep" surrounded by children.
Sadly, the story ends with her death, caused by a hit-and-run accident in Durban in the early 1930s.
---
Excerpt from the Obituary of Grace MacFarlane Roberts.
The funeral took place with military honours. A bugler of the Durban Light Infantry sounded the Last Post.
Born in Scotland, a member of an extremely interesting family, Grace MacFarlane was trained as a nurse in Edinburgh and came to South Africa shortly before the Boer War, during which she did fine work among the wounded. She was in Kimberley * throughout the siege. After hostilities had ended, Steynsburg in the Free State became her home for a number of years.
The staunchest of friends, with a high sense of what was right; she was always a person to whom one could turn in the hour of need. She leaves behind an enduring memory of helpful and loving service, and hers is an inspiring example of a life well lived.
* the writer, an 'old boy' of Michaelhouse college, mistakenly puts Mafeking here.
---
There are books and articles about the military aspects of the Boer war, but there is only one book recording the names of nurses, their staff and local helpers. Because of the circumstances, many names are not known.
I have been in touch with the author, Sheila Gray, who lives in New Zealand, and have given her copies of all the photographs and notes that I have.
I have given copies of the photos to the Scottish United Services Museum at Edinburgh Castle, along with details of Grace's Father's military service and copies of Grace's notes and photographs have also been given to Kimberley Museum.
As a child, I was told about Great Aunt Grace, but it is only in recent years, when I looked closely at her photo album, that I realized what it really contains.
Written by Margaret J Campbell, January 2001
---
South African Military History Society / scribe@samilitaryhistory.org