SOUTH AFRICAN MILITARY HISTORY SOCIETY EASTERN CAPE BRANCH
SUID-AFRIKAANSE KRYGSHISTORIESE VERENIGING OOS-KAAP TAK
Newsletter/Nuusbrief 149
February/Februarie 2017
SAMHSEC's January 2017 meeting took place at the usual venue on 8th of the month. It was preceded by a surprise 'Stork Party'for committee member Donna Cilliers. We all look forward to the arrival of our new member.
The members' slot was filled by Ian Pringle who spoke on The Diary of Isaiah Staples. Staples was an eastern Cape Burgher who took part in the Frontier War of 1850-53, which included the Kat River Rebellion. He was persuaded in later life to write a diary of his exploits and of those times. It was only in 1952, however, that this diary/ manuscript was published by Rev. Edmunds of East London to whom it had been entrusted by the then elderly spinster daughter of Staples, who had kept and treasured the original work. The work is stored in the National Archives. The 44 page document provides a vivid recollection of those times in the Post Retief area of the Fort Beaufort district including the siege of Post Retief, Smith'sfarm and the relief of Fort Armstrong. For anyone with an interest in this conflict, The Diary is a point of departure, as Staples describes, in his own simple English, all that which may have been written by historians.
A copy of the 'diary' titled A narrative of the war of 1851-1853 is available at the Killie Campbell Library, Campbell Collections at the University of KwaZulu-Natal in Durban. A photocopy is also available at the Cory Library, Rhodes University in Grahamstown. It can be found in the file South African Pamphlets Vol 47 at 968 SOU - Eds.
The curtain raiser by Michael Newcombe was on the first Battle of Mogadishu, 3rd -4th October 1993. This battle took place between the US Army's Task Force Rangers and militia loyal to clan leader Mohamed Aidid, and is remembered for the shooting down of two US helicopters and video footage of the bodies of deceased US servicemen being dragged through the streets.
Somalia's geographical importance stemmed from its proximity to the Middle Eastern trade routes. It was ruled by various Sultanates until it was colonised by the British and Italians. After the Second World War and United Nations trusteeship it received its independence and became a democratic state, followed by a military dictatorship. Clan fighting, compounded by a countrywide famine led to the collapse of the government at the start of the last decade of the 20th century. UN food aid was being hijacked by the warring clans, so a Unified Task Force was deployed to Somalia towards the end of 1992, to ensure the safe distribution of the food aid. US Marines landed at Mogadishu's air and sea ports amid an international media circus. The HabrGaidr Clan, which had control of most of the capital, became disillusioned with the foreign presence as it felt it was being marginalised in plans to rebuild the country. Things came to a head when a UN inspection of a militia arms cache led to the deaths of 24 Pakistani soldiers. The UN retaliated with a helicopter rocket attack on a clan compound. Many believe this act united various clans in their resolve to rid the city of the foreign occupiers. When a militia attack on a military vehicle killed US servicemen, President Clinton authorised the deployment of Special Forces with instructions to capture clan leader Aidid.
On the day of the battle the Joint Operations Command received information that a high level meeting of Aidid's advisors was about to take place. It was decided to raid the building by air using Delta Force operators, while Army Rangers would provide perimeter protection and ground extraction. Blackhawk helicopters provided air cover. During the raid two helicopters were shot down. The ground forces were then ordered to secure the crash sites and the vehicle convoy redirected to retrieve the wounded. By now the streets had erupted into a war zone, leading to many casualties and pockets of soldiers being trapped in various locations in the city until the next day. The convoy had to return to base after getting lost. While the first crash site was successfully defended until the UN could dispatch armoured vehicles to extract the dead pilots and wounded crew, the second crash site was overrun and the only surviving serviceman taken hostage.
The US suffered 18 casualties while Somali casualty estimates varied between 300 and 3000 dead. The debacle led to the resignation of the US Defence Secretary. News footage of corpses being dragged by mobs through the streets led to a public outcry in the US and as a result Clinton withdrew all American military personnel from Somalia, with the UN withdrawing some time later. The Somalis were left to their own devices.
An American journalist, Mark Bowden, wrote a series of newspaper columns on the battle, which led to a book, and later an Academy Award winning film titled Blackhawk Down.
The main lecture, titled The Bayeux Tapestry was delivered by Ian Copley who has submitted the following (edited) summary.
It is said that history is written by the victors, which is partially true in the case of the Bayeux 'tapestry'. The Normans, descended from the Norsemen or Vikings, had settled in north west France in the 10th century, had been Christianised in 911, and adopted the Frankish language. The region subsequently became known as Normandy and their ruler in the mid-eleventh century was William, 7th Duke of Normandy, grandson of Duke Richard II who was the brother of Emma, King Edward of England's mother. He was thus Edward's first cousin and was married to Matilda, who could trace her descent from Charlemagne as well as King Alfred of England, and so had some claim to the throne of England. William's mother was Arlette, a tanner's daughter and he was consequently called 'Bastard' for the next 300 years before 'Conqueror'.
According to the Anglo-Saxon Chronicle, William visited King Edward the Confessor in 1051 who promised him the crown of England. Edward also owed William and his father many favours from the past. Edward had married Edith, daughter of Earl Godwin of England, but there were no offspring. Earl Godwin, like many in Saxon Britain, objected to the excessive influence of the Normans at the English court. When the Godwins were exiled in 1050, Harold fled to Ireland and Queen Edith was sent to a nunnery. During William's visit to Edward in 1051 he was nominated as his heir in an anti-Godwin sentiment. This was not binding, however, in case he had offspring or changed his mind, but went against public opinion that encouraged the Godwins to return. After a stand-off, Godwin and Edith were reinstated in 1052. Although Harold Godwinson had no royal blood, his father Godwin and later Harold and his brother earls controlled England after their return from exile. Harold was a skilled army commander and was also popular enough to have been chosen as the successor to King Edward by his contemporary nobles in the Witan or Saxon Council.
The English incurred the wrath of Pope Alexander II by installing Stigand, Bishop of Winchester, as Archbishop of Canterbury in place of Robert of Jumièges in defiance of canon law. Later, when asked, the Pope was only too ready to issue a Bull declaring Harold a usurper, thereby supporting the invasion. The decisive battle of Hastings took place on 14th October 1066. In it the Norman army defeated the Saxons, Harold was killed and William subsequently seized the throne of England.
The Tapestry is actually an embroidery, not a carpet [tapis] woven on a loom. It is 70 m long, half m wide, and consists of six sections of bleached linen, embroidered with coloured wool. It was probably commissioned by Bishop Odo, William's half-brother who, after William's coronation, was made Earl of Kent and created Archbishop of Canterbury. Wadard, Vital and Turold, the three persons named in the tapestry, were all connected to Odo and are also recorded in the Domesday Book.
The tapestry was created in England and its 'Englishness' is seen in the Anglo-Saxon forms of lettering and Latin spelling. English fables with symbolic meanings also occur in the lower border with many biblical allusions. In addition, many English manuscript illustrations, held by the monks at Canterbury, were available as models for scenes. Anglo-Saxon women were famous for their embroidery known as Opus Anglicanum.
The 'tapestry' was first displayed in the new Bayeux cathedral in 1077. It has subsequently had a charmed life: during the French Revolution it was taken to be used as wagon covers, but was rescued by a local lawyer. Napoleon had it in a Paris museum advertising his intended invasion of England until he gave up the idea. During the liberation of Paris in 1944 the SS tried to take it from the Louvre, but were too late.
The story on the tapestry begins with Harold, Earl of Wessex in consultation with King Edward the Confessor, discussing an intended journey, the reasons for which are not known. Harold and his party then set sail from the port of Bosham, near Chichester but are blown onto the shores of Count Guy of Ponthieu, who arrests him. Word reaches William and he orders Harold to be brought to Rouen, William's seat and the capital of Normandy. Harold is invited to accompany William on a mission against Conan, one of William's resisting vassals in Brittany. Harold is depicted rescuing two soldiers from the quicksand of the river Couesnon near Mount St Michael.
After the campaign Harold is 'given arms' in a feudal ceremony as a reward for his services. They return to Rouen where Harold is seen swearing an oath of fealty over two shrines containing the bones of saints. William and two onlookers have admonishing fingers. Harold sails for England and reports to an infirm King Edward, assuming an apologetic or reverential attitude. The final hours of Edward are shown giving his hand to Harold in the presence of the Queen and Archbishop Stigand followed by the death and burial of the King at his newly built Westminster Abbey.
At a meeting of the Saxon nobles Harold is offered the crown, the ceremony conducted by the heretical Bishop Stigand. The occasion is marked by the appearance of Halley's Comet and its significance for the future is pondered by the new king. A ship is seen carrying the news of the coronation to William who demands that Harold gives up the English throne. Together with Bishop Odo, he organises an invasion fleet said to be of 600 ships and 6 000 knights shown crossing the Channel together with their equipment and horses to land at Pevensey, some thousand years after Julius Caesar made the same crossing. They proceed to their newly built fort at Hastings when Harold's army is reportedly near, having returned from his campaign in the North of England against his brother, Tostig, and Harold Hardrada, King of Norway, whom he defeated at the battle of Stamford Bridge.
The battle between the Norman's and the Saxons then commenced. The Normans had cavalry and archers, whereas the English relied on their shield-wall. Part of their army and few of their archers were yet available.
When the Norman attack gave way the English rushed headlong down from their hill only to be surrounded and eliminated. During the battle William had to raise his helmet to let his followers know that he lived and urged them on. Bishop Odo is seen prominently wielding his club and encouraging the young soldiers. According to William of Poitiers the Normans induced the English to make the same mistake as before and lost many more men. Harold loses his two brothers and his own line is ended after his death, depicted by an arrow in the right eye. He had no offspring. The arrow may have been a later addition to the scene, or is symbolic, as it is omitted from the multiple wounds described by those present at the battle. Harold's body was refused to his mother and he was buried somewhere on the sea shore.
William was crowned King of England at Westminster Abbey on Christmas Day 1066. There followed a drastic change in the history of England, initially at the expense of the English nobility.
Future meetings and field trips/ Toekomstige byeenkoms en uitstappe
The next SAMHSEC meeting will be on Monday 13th February 2017 at 19h30 at the Eastern Cape Veteran Car Club in Conyngham Road, Port Elizabeth. The member's slot will be used by Stephen Bowker, who will talk about The Kop. The curtain raiser will be by Alec Grant on William Joyce - Lord Haw Haw, while the main lecture will be on HMS Birkenhead presented by Michael Barry.
Matters of general interest / Sake van algemene belang
Literacy Award for Former SAS soldier.
Andy McNab, DCM MM, ex SAS operative, author of best-selling Bravo Two Zero, three other non-fiction books based on his own military experience, a further three non-fiction books on unrelated topics, such as psychopathy (with Prof Kevin Dutton of Oxford), and over 20 novels and other works for youths and adults, has won the Inaugural Ruth Rendell Award for the Author Who has Done the Most to Champion Literacy, presented by the British 'All Party Parliamentary Writers Group'.
An abandoned baby with a blighted childhood, virtually illiterate and a teenager involved in criminal acts, McNab was sentenced to a detention centre. While there he saw his only alternative to a life in and out of prison as joining the army, following which he had a distinguished military career ending up in the elite Special Air Services. In his own terms, he was saved by the army which gave him a sense of purpose as well as critical skills, such as literacy. Since leaving the army, he has devoted much of his time and energy to the tireless championing of literacy over the course of many years. He has visited countless factories, colleges, schools, prisons and libraries to encourage reluctant readers to take up the challenge of reading. He has inspired others with the story of how he struggled with literacy, yet turned his life around by finally learning to read and write. His message is very simple: 'If I can do it, anyone can'.
Baroness Gail Rebuck, DBE, a Labour Party member of the House of Lords and Chair of Penguin Random House Books, who nominated McNab for the award, said of him:
Andy's honesty and down to earth approach has given so many people of all ages and from all backgrounds the confidence and inspiration to give reading a chance. My nomination is supported by a host of organisations and individuals, from schools, libraries and charities to bookshops and prisons, all of whom have experienced the life-changing benefits of his campaigning work.
McNab's own comment on receiving the award was
I'm delighted and very proud.... The literacy work I do is deeply personal. Had it not been for the education I received from the army as a 17-year-old, when I had the literacy of a 9-year-old, I wouldn't be where I am today. Receiving this award gives me even more incentive to get out there and make sure that as many people as possible are helped to achieve, and change their lives for the better.
Bravo Two Zero has been translated into 16 languages which, together with film rights and his other publications, has turned the author into a self-made millionaire and philanthropist. In 2015, at age 56, did a trek to the South Pole, to raise funds for The Reading Agency.
With acknowledgement for quotations to PR Newswire 6/12/16.
World War I Centenary Years / Eerste Wêreldoorlog Eeufeesjare
Major engagements in February 1917
The Battle of Nahr-al-Kalek, a naval action on the River Tigris, took place on 26th February. The Royal Navy gunboats, Mantis, Moth and Tarantula had outrun their own ground forces and subsequently found themselves in an engagement with three Turkish ships. The Royal Navy were triumphant in the action, largely destroying the effectiveness of the Ottoman forces on the Tigris as well as capturing several hundred infantrymen on the shore.
Websites of interest/Webwerwe van belang
Military History Omnibus
The 'Kilted killer' - the Scottish Officer who made almost 20000 of the enemy surrender PLUS much more - keep going
Shahan Russell War History Online 23rd December 2016
http://www.warhistoryonline.com/world-war-ii/man-set-europa-ablaze-skirt.html/2 Fortifications
The Secrets of Medieval Castles
http://medieval.stormthecastle.com/essays/secrets-of-medieval-castles.htm
Secrets of The Medieval Castle
The Vintage News 29th November 2016
https://www.youtube.com/watch?v=oiOLLp87O0U[A 4-minute video clip]
Historic aircraft
Avro Shackleton Maritime Patrol Aircraft
Entering service in 1951 The Avro Shackleton was a British long-range maritime patrol aircraft used by the Royal Air Force (RAF) and the South African Air Force (SAAF). It was developed by Avro from the Avro Lincoln bomber, itself being a development of the famous wartime Avro Lancaster bomber. The type is named after the polar explorer Sir Ernest Shackleton. Operated by the SAAF between 1957 and 1984.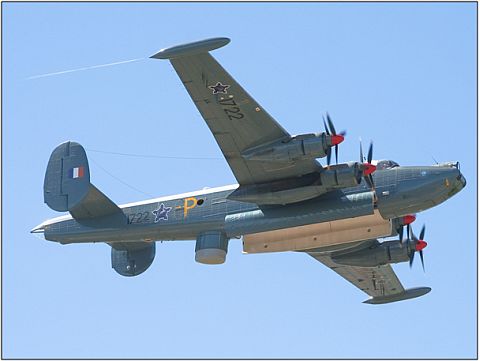 SAAF Shackleton 1722. (Wikipedia: Common Domain)
https://en.wikipedia.org/wiki/Avro_Shackleton
http://saafmuseum.org.za/the-shackelton-in-the-saaf/
http://aircraftnut.blogspot.co.za/2013/10/avro-shackleton-mr3-in-saaf-service.html
http://aircraftnut.blogspot.co.za/2013/10/pelican-16-down-sad-story-of-saaf.html
https://www.youtube.com/watch?v=yfo8iBeAdZ0
Ships and Boats
U.S. Navy's Littoral Combat Ship programme continues to be plagued with problems
George Winston War History Online 28th November 2016
http://www.warhistoryonline.com/war-articles/littoral-combat-ship-program-plagued-problems.html
The Royal Navy in Hermanus in 1961
Robin lee The Heritage Portalist December 1961
http://theheritageportal.co.za/article/royal-navy-hermanus-1961
Russian Kirov class 'battlecruisers'
Joris Nieuwint War History OnLine 28th November 2015
https://www.warhistoryonline.com/whotube-2/the-worst-nightmare-of-the-us-navy-russian-navy-kirovclass-battlecruisers.html
American Civil War
After the Battle of Shiloh some civil war soldiers actually glowed in the dark
George Winston War History Online 8th November 2016
http://www.warhistoryonline.com/american-civil-war/civil-war-soldiers-glowed-in-the-dark-x.html/2
World War I
Sergeant Stubby
https://en.wikipedia.org/wiki/Sergeant_Stubby
Recovered WWI German U-Boat revives 'sea monster' tales
Tom Metcalfe Live Science 25th October 2016
http://www.livescience.com/56569-wwi-german-submarine-wreck-discovered.html
Note:This is a follow up to an item in Newsletter 147.
World War II
The Cabinet war rooms: Secret bunkers below Whitehall where Churchill steered Britain to victory
Mail Online 23rd October 2016
http://www.dailymail.co.uk/news/article-3864774/Inside-Winston-s-war-rooms-Secret-bunkers- Whitehall-Churchill-steered-Britain-victory.html#ixzz4OaRc6p1Z
War History Online 7th November 2016
https://www.warhistoryonline.com/war-articles/churchills-war-rooms.html?utm_source=getresponse&utm_medium=email&utm_campaign=warhistoryonline&utm_content=%5BWar+History+Online%5D+Your+Daily+Dose
Veteran pilot who helped sink the Bismarck in WWII dies aged 97
The Telegraph 13th December 2016 http://www.telegraph.co.uk/news/2016/12/13/veteran-pilot-helped-sink-bismarck-wwii-dies-aged-97/

Resource materials of military historical interest/
Bronmaterieel van krygsgeskiedkundigebelang

Post-Traumatic Stress Disorder Some interest has been expressed on the topic of Post-Traumatic Stress Disorder among South African soldiers.
The following items may be of some value.
http://www.opsmedic.co.za/index.htmhttp://www.opsmedic.co.za/pthome.htm

A number of scholarly articles may be found at:
https://scholar.google.com/scholar?q=PTSD+in+SADF&hl=en&as_sdt=0&as_vis=1&oi=scholart&sa=X&ved=0ahUKEwipy_jHytPRAhUrKsAKHZHmDJEQgQMIGTAA

The army has a trauma problem, and its costing soldiers' lives - video
https://www.theguardian.com/commentisfree/video/2016/oct/12/post-traumatic-stress-disorder-mind-injury-kill-video[A 2-minute video clip]

ONLINE RESOURCES

A useful resource, particularly pertaining to the Royal Navy, is a website called Navy Books. For full information and how to subscribe to the regular newsletter, see:
https://www.navybooks.com/about_us?utm_source=Website+Subscribers&utm_campaign=c7eafffb5e-EMAIL_CAMPAIGN_2017_01_18&utm_medium=email&utm_term=0_d64f016b1a-c7eafffb5e-183351293&ct=t(FRIDAY_BRIEFING1_18_2017)&mc_cid=c7eafffb5e&mc_eid=2e391dd6d7

MUSEUMS

Sandstone Estates: A heritage resource base including military items.
http://sandstone-estates.com/images/pdf/Sandstone_NL13_final.pdf

Members are invited to send in to the scribes, short reviews of, or comments on, books, DVDs or any other interesting resources they have come across, as well as news on individual member's activities. In this Newsletter, there have been contributions by Richard Tomlinson, Malcolm Kinghorn, Barry Irwin, Michael Irwin, and Peter Duffel-Canham.

Chairman: Malcolm Kinghorn: culturev@lantic.net
Secretary: Franco Cilliers: Cilliers.franco@gmail.com
Scribes (Newsletter): Anne and Pat Irwin: p.irwin@ru.ac.za
Society's Website: http://samilitaryhistory.org

TAILPIECE:

Before the Second World War, Lt. Antonina Lebedeva studied at the Moscow State University and had been an instructor of one of the capital's flying clubs. Her military career began in the women's 586th Fighter Regiment, protecting the sky of Saratov. Later she was transferred to the 65th Guards Fighter Regiment.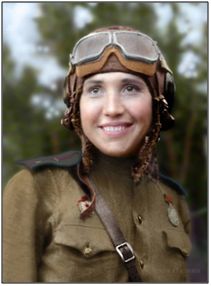 On 10th January 1943, Lebedev was alone against two enemy fighters in an air battle. She destroyed one Bf-109 and, although her aircraft suffered serious damage, was able to make a safe, forced landing. She was shot down during the Orel-Kursk operation, on 17th July 1943, in an unequal battle of four Yak-9s against numerous enemy aircraft, and her fate remained unknown.

When a plane that had crashed in the summer of 1943 was excavated in 1982 near the village of Betovo, Oryol Region, the remains of the pilot, a parachute, a pistol, a knife and documents were found. Among the documents were the flight and medical books, in which the name of the holder was clearly written: Antonina Lebedeva. Among the remains were also found a headset with fragments of a skull and two girlish pigtails.

Source:
https://www.facebook.com/393166910813107/photos/a.393169424146189.1073741828.393166910813107/750718078391320/?type=3
---
South African Military History Society / scribe@samilitaryhistory.org