SOUTH AFRICAN MILITARY HISTORY SOCIETY EASTERN CAPE BRANCH
SUID-AFRIKAANSE KRYGSHISTORIESE VERENIGING OOS-KAAP TAK
Newsletter/Nuusbrief 151
April 2017
SAMHSEC's March meeting took place on 13th March at the usual venue.
The members' slot was taken by John Stevens who spoke on the French and British warships both named Hermione. See write-up later in this Newsletter which was added in May.
SAMHSEC's Annual General Meeting took place in lieu of the curtain raiser.
Both the Chairman's and Treasurer's reports were adopted and are attached. The following committee was elected for 2017/18:
| | | |
| --- | --- | --- |
| Chairman: | Malcolm Kinghorn | culturev@lantic.net |
| Secretary: | Franco Cilliers | Cilliers.franco@gmail.com |
| Treasurer and venue co-ordinator | Dennis Hibberd | dhibberd@telkomsa.net |
| Speaker co-ordinator: | Andre Crozier | ACrozier@justice.gov.za |
| Field trips co-ordinators: | Ian Pringle | pringlefamily@telkomsa.net |
| | Stephen Bowker | stephenbowker@telkomsa.net |
| Social co-ordinator: | Donna Cilliers | dassiedonna@gmail.com |
| Co-ordinator for country members: | John Stevens | j.stevens@ru.ac.za |
| Scribes: | Anne and Pat Irwin | p.irwin@ru.ac.za and anne@moria.org |
The main lecture, titled My experiences as a chaplain in the SADF during the Border War, and the SANDF during peace support operations in Africa was given by Wessel Rossouw. A report on the lecture has not yet been received. See write-up later in this Newsletter which was added in May.
Future meetings and field trips/ Toekomstige byeenkoms en uitstappe
The next SAMHSEC meeting will be on Monday 10th April 2017 at 19h30 at the Eastern Cape Veteran Car Club in Conyngham Road, Port Elizabeth. Both the curtain raiser and the main lecture will be by Franco Cilliers on Cold War Western Tanks.
The committee is currently exploring the possibilities for a SAMHSEC field trip,focusing on the 9th Frontier War, in September this year. Members will be kept informed.
Matters of general interest / Sake van algemene belang
New member / Nuwe lid
We welcome Alan Fogarty as a new member and hope his association with SAMHSEC will be a fruitful and happy one.
IWM's 100th Birthday
That superb institution, the Imperial War Museum in London was founded on 5th March 1917 while the First World War was still being fought. The museum was established, not as a monument to military glory, but as a record of the toil and sacrifice of those who had served in uniform or worked on the home front.
World War I Centenary Years / Eerste Wêreldoorlog Eeufeesjare
Major engagements in April 2017
WESTERN FRONT
The Battle of Vimy Ridge which overlooked the plains of Artois and the town of Arras began on 9th April. The Germans had occupied the high ground, of which Vimy Ridge was a strategic part, in September 1914during their retreat after the Battle of the Marne. The Ridge was strongly fortified and Arras and the surrounding area were subjected to constant shelling. As part of the 'Arras Offensive' to retake the high ground, the Canadian Corps was tasked with the capture of this strategic point.
The Canadians had carefully prepared the attack, including the extensive use of observation balloons. The 1st Infantry Division, following upon a three week softening-up artillery barrage and a well-executed creeping barrage, succeeded in capturing the German Front lines within 30 minutes and within hours the entire ridge was under their control and remained so for the rest of the war. Casualties were, however, high: 3 598 Canadians killed and 10 600 wounded. German losses were estimated at 20 000 total.
The First Battle of the Aisne had taken place in September 1914 when the Allies had also unsuccessfully attempted to dislodge the Germans from high ground. The Second Battle of the Aisne to the south and east of Arras comprised the main action of the 'Nivelle Offensive' which, it was envisaged, would rout the Germans and bring the war to a rapid end. General Nivelle's plan was not unanimously supported by his staff and allies. By the time it was launched on 16th April the plans were well known to the Germans, who took appropriate action and conducted an efficient defence.
The result was an unmitigated disaster for the French Army. Involving 1.2 million troops and 7 000 guns, it achieved only minor territorial gains. On the first day alone, the French suffered 40 000 casualties and lost 150 tanks. The poorly conducted creeping barrage added to the French casualties. The offensive was finally abandoned on 9th May. Total French losses were 187 000 while the Germans losses were estimated at 168 000. The debacle led to the end of Nivelle's carer and sparked the 1917 mutiny of French troops.
A useful map of Western Front battles, offensives and sectors can be accessed at http://www.greatwar.co.uk/places/ww1-western-front.htm
The following primary documents relating to the battle are of interest.
A telegram from Kaiser Wilhelm relating to the German success in the battle:
http://www.firstworldwar.com/source/champagne3_wilhelm.htm
General Erich Ludendorff's comments on the battle:
http://www.firstworldwar.com/source/champagne3_ludendorff.htm
French War Minister, Paul Painleve's view of the
battle:http://www.firstworldwar.com/source/champagne3_painleve.htm
THE MESOPOTAMIAN FRONT
The Battle of Shiala, which took place on 11th April, was an action to rescue British cavalry during the 'Samarrah Offensive'. The cavalry had been sent to prevent Ali Ishan Bey's forces from joining up with Khalil Pasha (see Newsletter 150). In the event they found themselves outnumbered and required two infantry brigades to extricate them. A chance encounter with the Turkish 2nd Division, which had defeated the British at Jebel Hamlin, led to a pitched battle in which a Turkish attack was driven off by British artillery. Casualties on both sides were relatively light.
During the month the Samarrah Offensive continued, the Ottoman Army falling back to the junction of the Tigris River and the Al Jali Canal. On 23rd April they ceded Samarrah, leaving the rail junction in Allied hands. On 30th April Ishan counter-attacked at what is known as the Battle of the Boot (due to an unusual configuration in the landscape) and retained his by then well entrenched positions in the mountain.
This brought the Samarrah Offensive to an end. Allied casualties were approximately 18 000 with another 37 000 losses due to illness. Ottoman casualties remain unknown.
THE COASTAL (PALESTINIAN) FRONT
As a result of General Murray's less than accurate report to London with regard to the First Battle of Gaza (see Newsletter 150), he was under pressure to renew hostilities and as a result the Second Battle of Gaza was commenced on 17th April. Due to a highly effective Ottoman defence, however, little ground was gained and the attack was called off after three days. As a consequence, Murray was recalled and replaced by General Sir Edmond Allenby, who was to play a high profile role in the continuing campaign in Palestine.
A SINGLE SHIP NAVAL ACTION
A little known but interesting naval engagement which took place on 10th March 1917, was inadvertently omitted last month.
The ships involved were SMS Möwe, a German Nava; Raider and the SS Otaki, a New Zealand refrigeration freighter armed with a single 4.7 inch gun. The Möwe had been around the world in 1915 and 1916 and had captured/sunk several vessels. On returning to Germany, she successfully ran the British Naval Blockade and in late 1916 returned to the Atlantic where she had further success attacking merchant shipping. On 10th March she encountered the Otaki, which upon being ordered to heave to, chose rather to open fire on the Möwe at short range. Accurate return fire resulted in the Otaki capsizing and sinking in 20 minutes with the loss of her captain and five of her crew, the Germans rescuing the remainder. The Möwe was however seriously damaged in the encounter and had to return to Germany, again successfully getting through the Blockade. She spent the rest of the war as a minelayer in the Baltic Sea. Captain Smith of the Otaki was given a posthumous promotion to Temporary Lieutenant in the Royal Navy so that he could be awarded the Victoria Cross.
Websites of interest/Webwerwe van belang
Historic aircraft
Mary Ellis – Spitfire pilot
http://www.express.co.uk/news/uk/763493/world-war-two-pilot-mary-ellis-100-birthday-spitfire-flighthttp://www.bbc.com/news/uk-england-hampshire-38838973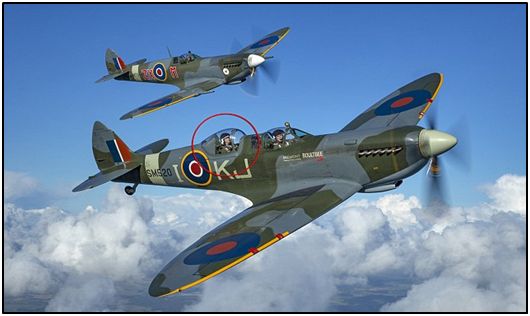 Mary Ellis (circled) was handed the controls of the 275mph twin-seater Spitfire as it swooped over southern England
A magnificence of Spitfires
I slipped the sultry bonds of earth
http://thecasualobserver.co.za/slipped-sultry-bonds-earth/
World War I
Why were 19,240 British soldiers killed on Day 1 of the Somme Battle?
Dean McCleland History, Military History 20th July 2014
http://thecasualobserver.co.za/19240-british-soldiers-killed-day-1-somme-battle/
World War II
ORP Piorun (G65) – the story of a Polish Destroyer
Maritime Monday 27th March 2017 and Wikipedia
https://en.wikipedia.org/wiki/ORP_Piorun_(G65)
Why Nazi war criminals are still being tracked down in the U.S.
Lily Rothman TIME History 14th March 2014
http://time.com/4701354/nazi-war-criminals-in-america-michael-karkoc/
Mein Goodness! Artist who inked iconic Guinness toucan posters also designed a series for the drinks giant's expansion into Nazi Germany
Jordan Gass-Poore Mail Online 17th March 2017
http://www.dailymail.co.uk/news/article-4325578/Artist-Guinness-ads-prints-Nazis.html?ito=email_share_article-top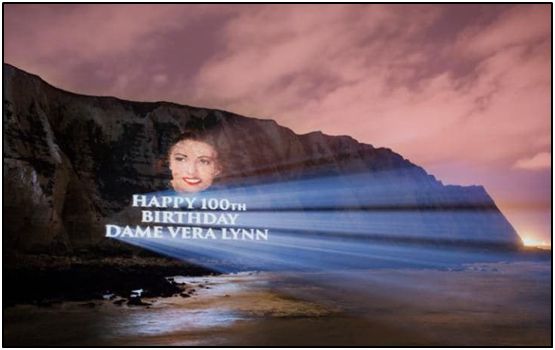 Dame Vera Lynn's image projected onto white cliffs of Dover to mark singer's 100th birthday
The Telegraph 20th March 2017
http://www.telegraph.co.uk/news/2017/03/20/dame-vera-lynns-image-projected-onto-white-cliffs-dover-mark/
An unusual sea burial
Loyce Edward Deen, an Aviation Machinist Mate 2nd Class,USNR, was a gunner on a TBM Avenger. On November 5, 1944, Deen's squadron participated in a raid on Manila where his plane was hit multiple times by anti-aircraft fire while attacking a Japanese cruiser. Deen was killed. The Avenger's pilot, Lt Robert Cosgrove, managed to return to his carrier, the USS Essex. Both Deen and the plane had been shot up so badly that it was decided to leave him in the plane.  It is the only time in U.S. Navy history (and probably U.S. military history) that an aviator was buried in his aircraft after being killed in action.
http://loyceedeen.webstarts. com/uploads/GoingHome.mp4
Cold War and post-Cold war
Royal Navy to hold biggest cyber war games
Steven McKenzie BBC Scotland Highlands and Islands Reporter 21st March 2017
http://www.bbc.co.uk/news/uk-scotland-highlands-islands-39338268
The idea of the 'panic button' originated with American pilots in the Korean War
George Winston War History Online 16th November 2016
AND
The 10 biggest nuclear explosions in military history
Jinny McCormick War History Online 15th November 2016
http://www.warhistoryonline.com/whotube-2/10-biggest-nuclear_explosions-x.html
Resource materials of military historical interest/
Bronmaterieel van krygsgeskiedkundigebelang
ONLINE RESOURCES
The Ox-Box, the e-magazine of the SAAF Museum in Port Elizabeth contains much material of military historical interest. Issue 20 (January 2017) for example contains a fascinating article on the epic journey from England to South Africa of Jack Wenlock in a chartered WW II RAF Avro Anson. To be placed on the mailing list, contact the Editor, Don Bell at: don@gate-7.co.za
Members are invited to send in to the scribes, short reviews of, or comments on, books, DVDs or any other interesting resources they have come across, as well as news on individual member's activities. In this Newsletter, there have been contributions by Richard Tomlinson, Malcolm Kinghorn, Barry Irwin, Michael Irwin, Peter Duffel-Canham, Peter Gouws, and Jonathan Ossher
Chairman: Malcolm Kinghorn: culturev@lantic.net
Secretary: Franco Cilliers: Cilliers.franco@gmail.com
Scribes (Newsletter): Anne and Pat Irwin: p.irwin@ru.ac.za
Society's Website: http://samilitaryhistory.org
TAILPIECE:
The Prayer of a Horse
Seen on a wall at Fort Klapperkop, Pretoria
To Thee My Master, I Offer My Prayer
Water me, feed me and care for me, and when the day's work is done provide me with shelter: a clean dry bed, and a stall wide enough for me to lie down in comfort.
Talk to me. Your voice often means as much to me as the reins.
Pet me sometimes, that I may serve you more gladly and learn to love you.
Do not jerk the reins, and do not whip me when going uphill.
Never strike, beat or kick me when I do not understand what you mean, but give me a chance to understand you.
Watch me, and if I fail to do your bidding see if something is not wrong with my harness or feet.
Examine my teeth when I do not eat. I may have an ulcerated tooth, and that, you know, is very painful.
Do not tie my head in an unnatural position, or take away my best defence against flies and mosquitoes by cutting of my tail.
And finally,
Oh my master, when my useful strength is gone, do not turn me out to starve or freeze or sell me to some cruel owner to be slowly tortured and starved to death;
But do thou, my master, take my life in the kindest way, and your God will reward you here and hereafter.
You may not consider me irreverent if I ask you this in the name of Him who was born in a stable.
Amen 
---
A TALE OF TWO SHIPS WITH THE SAME NAME
by John Stevens
They were both famous.
They were contemporaries (1779 – 1805).
They were the same type of ship.
They had entirely opposite reputations.
They served different navies i.e. France and Britain.
The name was HERMIONE
L'Hermione, a 32-gun Concorde Class Frigate (la Fregate de la liberte),was famous for taking the boy General Lafayette to America (1780) with the news that France would provide military support to General Washington in aid of the Liberation Struggle of the Rebellious Colonies. This would tip the balance of the war in the favour of the Americans and achieve an independent United States. A replica of this ship, built in France, was sailed in a re-enactment voyage in 2015.
HMS Hermione, a 32-gun Hermione Class Frigate, was the scene of the Royal Navy's worst/bloodiest Mutiny (1797).The infamous Captain Hugh Pigot and most of his officers were assaulted and thrown overboard after the mindless deaths of two young boy top men. They had failed to meet his unreasonable time expectations to return to the main deck after shortening sail, and were made to repeat the exercise timeously or risk being flogged. In their haste,they missed their footing and plunged to their deaths on the deck below. Their bodies were castcontemptuously overboard at his command. Captain Pigot's open humiliation of a Midshipman who had served with distinction in a previous engagement sealed his fate. The Mutineers handed the Frigate over to the Spanish at "La Guaira" knowing that there could be no return to Britain. The Spanish took her into service. Three years later, she was 'cut out' of a Spanish port in a daring raid by the Royal Navy to restore some prestige to a humiliating situation. She was renamed HMS Retaliation and was renamed again a few years later as HMS Retribution and remained so until broken up in 1805.
---
LIFE AS A CHAPLAIN IN THE SADF AND THE SANDF
by Wessel Rossouw.
INTRODUCTION: SHORT HISTORY
Being a soldier is a calling versus being employed in the military. When I registered for compulsory military service in 1969 I was given three choices. My first choice was the SAAF, having dreamt of becoming a pilot ever since I saw the Mirage F1 pulling up into the sky on afterburners. My second choice was the SAN as I also thought it would be a good exercise to be a diver. Then I chose the Engineer Corps as most teenagers at that time thought it was cool to blow things up.
In its infinite wisdom the powers that be sent me off to the Infantry. So when I reported for my national service in 1971 it was in 5SAIBn in Ladysmith. There I was trained as an LMG no 1 in spite of the fact that, according to international law, I was a child soldier, having written my matric at age 16 and reporting for military service at 17. In the end I thought it was not too bad as I was less than an hour from home in Harrismith. Then, because of my Free Statehome address, I was placed in Regiment Louw Wepener for later. The result was that after basics I was sent to 2SAI Bn in Walvis Bay. No pass!
From Walvis Bay we were sent to a little town called Rundu on the northern border of the then South West Africa (Namibia). This was without any LMG as all of them had been sent to Rhodesia at that time. We regularly went into Angola armed only with R1 rifles with one 15 round magazine and to top it all there was a safety pin through the magazine to prevent us from just firing at will. After the completion of my one year's national service I cleared out and the next year started my theological studies.
During this time I also had to finish my military service as a reserve force member (10 Years) and actually finished writing my Master's degree thesis on a three month border trip in 1977 at Oshigambo. During these years we still did not have LMGs, but had to make do with old British Bren machine guns that had been adapted to take R1 magazines and barrels that could cope with 7.62 mm rounds.
After I completed my studies in 1981 I had also completed my requisite 10 years and was placed on the National Reserve. I went to the now independent Zimbabwe (which by now had hopefully given back our LMGs) and worked for three years in a civilian congregation. I was then called to the chaplaincy and joined permanently in 1985, starting at Infantry School.
I moved to the post of Eastern Transvaal Command chaplain in 1989 where I served for ten years. In 1999 I was once again appointed as a unit chaplain and this time somewhere someone got things sort of right because this meant that I ended up at 2 Field Engineer Regiment. Once again I served in that unit for ten years (getting to know Lohatlha quite intimately and blowing a few things up as well). After this stint I was called back to Infantry School where I served until 2013 when I retired.
Be that as it may, I want to do more than just speak about my life as a chaplain. Right at the beginning I said that being a soldier means that you have a calling. This calling has some serious implications in life in general, but more especially as a soldier. One has to realise that a chaplain is also a soldier. So allow me to touch on a few important principles in this regard, principles that are valid for life in general as a soldier, but also as they apply to a chaplain more specifically. I am not treating them in any particular order of importance and they all start with the letter "C".
PRINCIPLE 1: CONFIDENCE
To be a soldier and a chaplain one needs to be confident in yourself and in the work you are trying to do. Knowledge in this regard is essential. Apart from my theological knowledge which is quite extensive, I soon realised that military knowledge is extremely important if I wanted to really make a difference in the life of soldiers. I needed to know how soldiers think, more than just what I learned as an LMG no 1.
As a result I asked my OC, then Colonel Hennie Schultz, if I could do Infantry Battle Handling. I was granted permission and did the course, but it landed me in hot water with the Chaplain General of that time because chaplains were not supposed to do military courses as if we were not soldiers. I ended up being called on office orders in front of Cpln-Genl and was told in no uncertain terms that I will never do another course in the Defence Force without his personal permission. Of course a few years later this view changed as the benefits were eventually seen in this regard and eventually I even ended up doing the Senior Command and Staff Course in 1997.
PRINCIPLE 2: CONFIDENTIALITY
Although all officers had to have some kind of security clearance, chaplains also had to cope with the requirement of confidentiality in terms of what soldiers told you in confidence in your office. This led to a few difficult situations later on in my career as I refused to divulge information to my OCs that had been told to me in confidence. The exception of course was when it would detrimentally influence a soldier's work, but still then only after I had asked and received permission from the individual.
This principle is important as there are solutions to any problem, also what I used to call military solutions. These were sometimes quite drastic. In one case I was called in by my OC (no names no pack drills) who asked me if I was aware that a Lieutenant Colonel was living in sin (they were not married) with a Staff Sergeant? Apart from the fact that this was not good for discipline, it was not acceptable in those days for an unmarried couple to live together.
I told my OC that I knew about it and when I indicated that I had known for three months already, he asked me why I had never told him. Naturally this led to a discussion about confidentiality and so on. Then he asked me what I was doing about it. I said it takes time but I am working on it. He said that this was not good enough and phoned the two individuals involved to come to his office where he proceeded to solve the problem in a military way.
"Are you two living together?" he asked. They said: "Yes, general." He said: "Do you see the chaplain sitting there?" They replied: "Yes, general." He then said: "This Saturday this chaplain will marry you two so that you can live together in a proper way." End of discussion! That Saturday I married the couple.
This principle will definitely lessen gossip and rumour mongering in any unit.
PRINCIPLE 3: COMMITMENT
Basically this principle comes down to one thing, something that can also be called a ministry by presence. It means being where soldiers are, no matter what. If they live in the veld in tents, so do you. If they go to a funeral of a colleague, so do you (apart from the fact that you officiate at such funerals if you know what is important to your soldiers). The application of this principle has stood me in very good stead in my whole career. It led to many doors opening which were closed for many others. Since 1994 when the Defence Force became much more representative of the demography of South Africa I very soon realised that funerals were extremely important and special in some cultures.
One of the very first funerals that I had to officiate at was in KwaMashu in Durban. Being the most important person (also the only white person) at the funeral (as the chaplain) I would speak last. One of the other speeches was given by a friend of the deceased who was both a soldier in our unit and the chairperson of the union. He spoke in isiZulu not realising that I could understand him. He was going on about how transformation was not working as there were no black officers in the Defence Force even though there were five black captains in uniform at the funeral. He then complained that the white soldiers never attended funerals at which point I looked at my hands to sort of see what colour they were.
He caught the movement and realised that I understood him. He suddenly started telling everybody present about this wonderful white chaplain they had that officiated at all funerals. When he finished he moved out of the tent and took out a pistol from under his shirt and promptly fired three shots into the ground at his feet. This fire was answered by another soldier standing a little further away by firing his pistol into the air. I was suddenly wondering if it was such a good idea to be there. After all, I was the only white person there. However, when I looked at the people the women and children kept on singing hymns and I realised that this was sort of normal. So I stuck it out.
This principle, as I said, opened some very tightly closed doors. The principle of confidence also comes into play here when you realise that knowledge is power. I made sure that I knew what the cultural requirements were every time I went to a funeral and whenever I spoke to a soldier in my office.
PRINCIPLE 4: CONSCIENCE
Being a chaplain gives a huge amount of job satisfaction. Soldiers cannot hide from you as it were when you do your work right as explained in the previous principle. You live with them, sleep with them, celebrate with them (not necessarily with the same liquid refreshments) and even die with them if necessary. Consequently you are more often than not your unit's conscience. Soldiers by rote of their close brushes with death at times can end up with very apathetic consciences. I always thought that this is where chaplains can play an important role to keep soldiers human.
I would take them home when they imbibed a bit much even if it sometimes meant that I had to clean my car seats covered in vomit at 01:00 hour in the morning. In some cases I would whisper in their ears to rather go home than to have another one for the road as it were. Make no mistake, the following day or week or month I would also find an opportunity to mention these kinds of behavioural lapses without necessarily mentioning the culprits. They definitely knew who they were. Being their conscience more often than not leads to more careful behaviour.
PRINCIPLE 5: CREDIBILITY
The fifth principle is credibility. The quickest way for any chaplain to lose his (or her) credibility is to say one thing and live another. This is one of the reasons why I am a teetotaller. People will never say the chaplain drank one beer with us. They will almost always say the chaplain drank with us. There is somewhat of a difference.
Credibility is also built on one's willingness to stand up for your people. It is definitely a part of integrity. One should constantly examine yourself and your motives and ensure that people will respect you as someone that will stick to your principles come what may. One example is where troops doing border defence were complaining that they were bewitched and therefore could not see illegals crossing the border. It was immediately said that we should get a witchdoctor to come and undo this curse. I immediately refused that this should be done.
In another situation I advised the OC in the DRC to withdraw the troops from a tight situation. He was very reluctant as the HQ insisted that he keep on doing the work they were supposed to. Eventually he took my advice and a week later he was congratulated by a visiting general from South Africa on his leadership.
PRINCIPLE 6: COURAGE
In this regard I do not think that it is necessary to explain the principle as this is sort of basic to every soldier's way of life in the trenches as it were. Let me quote something said by Kenneth Anderson, an Australian chaplainin France during the First World War, in this regard: "The influence of a chaplain over the men depends on one thing – his obvious physical bravery. All things may be forgiven to the chaplain who shows himself prepared to share their dangers; nothing can mitigate the failure of the man who is not."
Later on I will say something more about this, but for the moment let me just say that none of these principles can stand alone. They need to be taken together and form your outlook on life as a soldier as far as I am concerned.
TWO LIVES
There is a very important part of my career that I do need to touch on because it will also tell you some things that you might or might not be aware of. There were two very distinct periods in my life as a chaplain. The first part was the time period from 1985 to 1994. Basically the Defence Force was a white force, with National Servicemen and the language spoken more often than not was Afrikaans. There was a policy called the 50-50 policy. It meant that one month everybody would speak Afrikaans and the next month everybody was supposed to speak English.
Needless to say, this hardly ever happened depending on the home language of the OC. I had not been in Infantry School (the first round) for very long when we had a unit parade one morning. As the officers were waiting for the parade to form up, we had a last cup of coffee in the tearoom. When the RSM called the unit on parade, the OC stopped everything and called the RSM to the tearoom (could never understand why it is called a tearoom as we drank coffee most of the time). He then gave the order that this day was English day and that the whole parade should be conducted in English.
I was in a bit of a bother as I only had an Afrikaans Bible with me. My office was not close enough to go and fetch an English version so I decided to tough it out. When we eventually were on parade I had to do the normal scripture reading and prayer. I opened my Bible (with all confidence) and read from Psalm 23, translating the Afrikaans into English as I read. I think somewhere I must have lost the plot because what did come out was: "The Lord is my Shepherd. I don't want anything. He gives me lots of water to drink and lots of grass to eat." I suddenly realised that there was some tittering going on in front of me and looked up, seeing that a lot of troops were trying their utmost best to keep from laughing out loud. I just calmly and (still confidently) said: "Here ends our Scripture reading. Let us pray."
I do not want to say too much about this part of history as most of you here will most probably be able to tell me much more having been around yourselves even up to the withdrawal from Namibia in 1988. Suffice it to say that my last deployment in Angola was in 1988 and even though I have been all over two countries in that time I never participated in any of the formal operations.
Then 1994 happened. Suddenly there were some huge changes in the Defence Force. Although it must be said that the Defence Force was most probably way ahead of all state departments at that time with regards to demographic representivity. We had been training black leaders since 1986. Still there was a bit of a shock to say the least as soldiers who were previously indicated as being the "enemy" were now part and parcel of the SANDF (no longer SADF). English immediately became the thread language (threat language to some) and many a corporal did not know that a "breech block" was the English equivalent of a "sluitstuk". For a while things became a bit hairy.
In the end though, adapt or die led to some people leaving and some adapting to new circumstances. My whole ministry changed from Afrikaans to English overnight. There was only one thing that was not that easy in this regard and that was praying in English. There was a period of mix and match as I would like to call it, but in the end the new Defence Force was not all that much different from the old. Someone asked me in this time why I was still in the Defence Force and I wanted to know why the question. "But everything is black these days", was the answer. I replied: "Man, I did not even notice. I have been called to minister to soldiers and I am ministering to soldiers."
Let me finish off with two stories from this time that will tell you something of both the current situation in the SANDF as well as about the principles that I explained earlier on. In 2001 we were deployed in Kinshasa as the HQ, but we had little groups of troops all over that huge country, specifically in six different towns. The group consisted mainly of air cargo handlers and fire brigade teams. There is hardly any infrastructure so everything had to be done by air. In the process I tried to visit all troops wherever they were at least once a month.

When I visited Kisangani on one trip I met with the UN representative who was in charge of the airport. He informed me that he had never worked with people as hard working as the South Africans. You could have knocked me over with a feather. We thought the new SANDF was not worth much, but here was a guy who assured me they were the best ever. He said that he worked with Americans in Boznia-Herzogovina for 12 years and they could not begin to compare with South Africa's people. Americans could not offload 30 tons of cargo in 90 minutes even if they tried and then they would most probably stick the tines of the forklift through the side of the plane more than once.

The second story comes from my second deployment in 2005/2006. It also speaks of the principle of courage mentioned earlier. By this time we had troops deployed in the Eastern parts of the DRC where the different rebel groups were becoming a huge headache to the government of the DRC. Being in a UN peace support role we monitored the government forces in terms of their operations against these rebel groups. It also meant that there were troops deployed in the veld far from any civilised amenities. As usual I visited them at least once a month.

During my third visit I think it was, they said that they had two problems when I asked how they were. First of all they said that they could no longer cope with the ration packs they received. I said that this was something that nothing could be done about as mess facilities in the bush was nigh to impossible. They said they understood this, but asked if no other rat packs were available. I asked what was wrong with the ones they had, thinking maybe the "eat-by-date" has expired. They then brought me one. Lo and behold, a vegetarian rat-pack. Now no self-respecting South African can survive without meat. This complaint I could understand and promised that I would take this up with the powers that be.

And the second problem? They then told me that they had to participate in an attack on the rebel HQ in that area the following morning. I asked why this was a problem as they were soldiers. They said that this was not the reason they were there. I said they were wrong as soldiers need to fight if they have to. They repeated that this was not why they were there. I then asked them why they were there. And honestly enough, they said they were there for the money. After some going around in circles they eventually said that they would go if I would go along. I agreed because I knew very well that we would do no fighting. After all as UN forces we only needed to monitor.

Long story short, next day we went and watched the fighting from the top of a hill lending only fire support from two fire groups of mortars, one of ours and one of the Pakistanis that were attached to us. After the fighting quieted down, the OC said we now had to go and do our job of monitoring. The major in charge got tired after one click and gave his rifle to a troop to carry. After another two clicks he came up to me complaining that he was really tired. I asked him what he thought I could do. He then shoved his battle jacket into my hands asking me to carry all his ammunition. I did this.

About two clicks further on we suddenly made contact. The DRC forces never flushed all the rebels and suddenly we were under fire. Everyone went down except for myself. Maybe I was just dumb, but I could see over the grass that in most places in the DRC was at least 1.7 meters tall. I started shooting at where I saw the flashes of the tracers coming towards us. Unfortunately by this time the SANDF no longer had R1's but R4's. The enemy fire was coming from about 600 meters out and an R4 is definitely not known for its abilities for accuracy at that distance. Fortunately on the other hand, they used AK47s which is not known for its accuracy at those distances either.

Again fortunately the LMG (a real one) and its no 1 was lying at my feet and I could give him some firing instructions having been one myself and as soon as the 7.62 started barking, the rebels ran off. They ended up running into the government forces that heard the fighting and turned back. They then shot the rebels. At about this time the major having run around like crazy looking for his rifle came up to me looking for his ammo. Unfortunately for him I had already used most of it.

The medic confronted me and asked me what kind of chaplain I was. I asked why he wanted to know and he said that I was shooting at people. I replied: "But they were shooting at me first." After all firing had stopped and everybody sort of calmed down, the troops said all of it was my fault. I said how they got to that conclusion as they were the ones that said I had to join them. They said it was logical. I am the only one tall enough to stick out above the grass and they were shooting at me. Well I never.

I am telling this story with a little rider added on. In the end the rebel groups in our area of responsibility all surrendered, They were prepared to fight any of the UN forces, but the moment they heard that South Africans were involved, they surrendered because they said: "The South Africans shoot first and then ask questions."

CONCLUSION

If you should ask me if I would change anything about the just short of 40 years I served in the military if I could, my answer would be a resounding "No!" I would do it all just the same way at the drop of a hat. Why? Because we as soldiers have a calling, a responsibility if you like, to make sure that the children of our nation and others where we can, will be able to laugh and play in peace and freedom.
---
South African Military History Society / scribe@samilitaryhistory.org